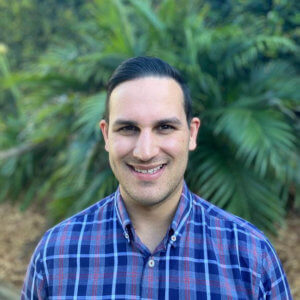 By Barry de Silva
National Communications Manager
The eight minute film was created by SAE film graduates David Hodkinson and Alice Walker as part of the Bachelor of Film degree. Interviews were conducted with Ripperologist and Ipswich Council's Paul Tully; Grave Tales series' Helen Goltz and Chris Adams; historian, Dr Jessica Stroja; plus law and society Professor John Flood.
Director Hodkinson said that for many years there had been an urban myth that Jack the Ripper was buried in Brisbane, but when he attempted to find any articles, there had been very little since 2008. When Hodkinson got the chance to create a documentary, as part of his degree at SAE Brisbane, it was the perfect opportunity to explore the Ripper case further.
"Some people thought I was crazy to tackle this subject. I didn't set out to prove the Ripper case, it was more about putting the myth to the test and letting the audience decide." - David Hodkinson
During the development of the film, Hodkinson said they were fortunate to interview a wide range of experts. "There was a balance of facts from Ripperologists, authors and historians, as well as criminal profiler, Professor John Flood who could provide insights on Jack the Ripper in comparison with the suspect, Walter Thomas Porriott."
One way ticket to Melbourne
The documentary revealed that after Jack the Ripper had murdered the last of his five victims in London on 9 November 1888, Porriott boarded a ship to Melbourne later that day.
Porriott is a person of interest given he would prey on single women, and is described as a "con man" and "womaniser" by Rippologist, Tully. "He spent 10 years in jail pretending to be a gynecologist, and performed an operation on a woman who died," he said.
Goltz explained that Porriott wrote medical textbooks which detail distinct similarities with Jack the Ripper's contempt for sex workers. "In one book, he said that prostitutes should be struck down and are the root of all evil," she said.
Porriott died in 1952 and was buried with his last wife, Eliza O'Leary at Toowong Cemetery. Only after death did O'Leary's family find out he had embezzled her funds.
Global recognition
The documentary to date has won five awards and been selected at 19 festivals in Australia, United States, Sweden, Canada, France and Germany. The debate as to who Jack the Ripper is will continue to intrigue true crime fans for years to come, said Hodkinson.
"There's a movement of people that believe that Porriott is Jack the Ripper, but if he wasn't he was a heinous criminal. I think it's plausible that he was Jack the Ripper, but I don't think we'll ever truly know."