Next trimester starts in February 2024 Apply Now
YOUR CREATIVE CAREER BEGINS NOW
EXPLORE ALL SAE COURSES
Expert Spotlight: Mairi Cameron
Mairi Cameron is a senior lecturer of film at SAE and an award-winning Queensland-based film and television director, and graduate of the Master of Arts directing program at AFTRS. She spent the early years of her career focussing on directing television commercials and music videos, and during this time directed three more award-winning shorts. "Although my passion is directing, I am committed to supporting the next generation of cinematic storytelling voices as an educator and mentor."
Mairi Cameron | Film lecturer
Expert Spotlight: Stephane Elmosnino
Stephane Elmosnino has worked in sound engineering and music production and his current academic research focus on critical listening pedagogy, with a particular interest in the concept of auditory imagery and its use within educational contexts. His professional background revolves around audio mastering, electronic music production, and DJ/percussion performance.
Stephane Elmosnino | Postgraduate & Audio / Music Lecturer
Expert spotlight: Dirk Terrill
Dirk is a multi-award winning composer, producer, engineer & educator. He was part of the initial team who designed and released the Custom Series 75 (powered by Neve) audio console.
Dirk Terrill | Audio / Music lecturer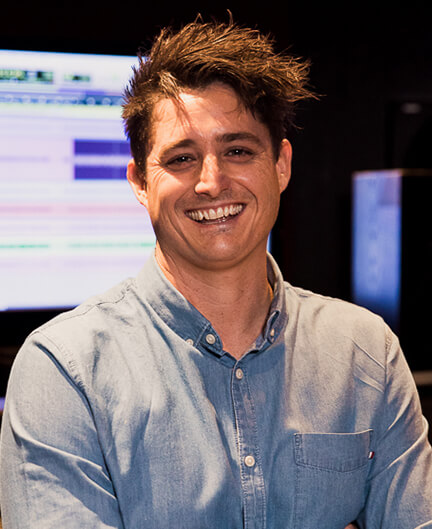 Be immersed in our successful creative community
52 Campuses globally,
6 local to you
YOUR CREATIVE
FUTURE BEGINS NOW