Plan Your Arrival
Once you have been accepted to study at SAE in Australia and you have received your student visa, it's time to start planning.
WHEN TO ARRIVE


We recommend international students arrive in Australia 2-3 weeks before the course start date to settle into accommodation, familiarise themselves with the city and prepare for orientation and study.


You are not permitted to arrive in Australia without Overseas Student Health Cover (OSHC). If you arrive in Australia before your policy start date, you may be prevented from entry. If you need to arrive before your OSHC policy commences, ensure you change the start date to match your arrival.


We recommend you arrange your accommodation before you arrive in Australia, even if it is just for the first few days.
WHAT DO I NEED TO BRING FOR MY COURSE?
You are not required to have your own laptop and should not worry if you do not already have one when you arrive. All SAE campuses have Apple Mac computers available for use in each classroom and you can also book computers in the library. However, if you already own a laptop and are able to bring it to Australia with you, that is probably the best option.
The computers on campus have all the required software already installed for your course requirements. It is not recommended to purchase any software for your course before you arrive, as it may not be necessary. We also encourage students to try other software they may prefer, rather than insisting that you can only use one type. If you want to purchase your own software, it's best to discuss your needs with your class teachers after you start your course.
Most software used in your course can be installed on either Apple Mac or Windows operating systems. SAE do not favour any particular system and encourages students to choose their preferred.
SAE do not use textbooks however if you would like to purchase any specific texts, get some advice from your class teachers after you arrive.
Students taking audio subjects are advised to purchase a good quality set of studio headphones (over-ear). We don't insist on a particular brand but our teachers are happy to give you some advice when you arrive. General advice is to get the best quality that you can reasonably afford on your budget.
Some technology may be more expensive to purchase in Australia compared to overseas. Although prices vary, you can get an approximate idea of prices in Australia, by checking out some of the large, popular retailers such as:
Discounts for SAE student card holders are available from some stores. You will receive your student ID card at orientation and receive more information about discounts
HOW CAN I ACCESS MY MONEY IN AUSTRALIA?
You can withdraw your money using your electronic banking card at automatic teller machines (ATMs) which can be found all over Australia (there are ATMs at all airports).
Most ATMs recognise international cards, so you will be able to use your credit or debit card from your home country. Your bank will charge extra fees to withdraw money from your home account – make sure you check with your home financial provider before you arrive in Australia.
In Australia, most every-day transactions, including shopping and transport, are completed electronically. While some small shops still take cash only, this is becoming rare, particularly in the cities. You will not need to carry large amounts of cash for your daily expenses.
You can exchange currency at all airports in Australia. The currency of Australia is Australian Dollars (AUD). There are 100 cents in one dollar ($1). Australian dollar notes come in denominations of $5, $10, $20, $50 and $100. Coins are issued in denominations of 5c, 10c, 20c, 50c, $1 and $2.
Prices are rounded up or down to the nearest 5 cents in shops and supermarkets. For example, you would pay $1.95 for an item priced $1.97, but $2 for an item priced $1.99.
You can set up an Australian bank account before or after you arrive. To do this, you will need to have your Electronic Confirmation of Enrolment (eCoE), passport, Letter of Offer and other forms of identification. You may also need an Australian Tax File Number (TFN). You can find information about getting a TFN at the Australian Tax Office website.
SAE student services will give you more information about opening a bank account when you attend orientation.
In most places, public transport (trains, buses, ferries and trams) cannot be paid for in cash or electronically and you will need to purchase a transport card for travel, in advance, before you attempt to make a trip. Transport cards can usually be purchased at airport arrivals from the newsagent (newsstand).
Taxi Cabs – Taxi drivers do not accept cash, you will need to pay with a credit card or electronic debit card
Uber – Uber ride sharing requires an app linked to your bank account for automatic payment. Be aware that you may be charged an extra fee by your bank if payments are linked to your bank in your home country.
Airport Transfer services – Some airport transfer services (either bus or train) allow you to purchase a paper ticket at the airport, using cash or a card. Some may require that you pay online for your ticket. You should enquire about and if possible, book your service in advance before arriving.
If you hold a current drivers licence in your home country, you might be able to drive in Australia without taking a driving test. Some states may require you to get an Australian drivers licence if you are here for more than three months.
You will need to check with the State Government of the city where you are living:
Sydney: NSW Transport, Roads & Maritime Services. Information for overseas licence holders
Brisbane: Queensland Government Department of Main Roads & Transport. Overseas Licences
Byron Bay: NSW Transport, Roads & Maritime Services. Information for overseas licence holders
Melbourne: Victorian State Government, VIC Roads. Licence information
Perth: Government of Western Australia, Department of Transport. Overseas licence holders
Or visit Ausroads for more information.
MOBILE PHONES AND INTERNET
SAE student services will help you with setting up a mobile phone and Internet, when you attend orientation.
It is best to purchase a SIM card or Australian mobile number after you arrive in Australia, because using your home phone number will incur high costs. You can get mobile Internet, SMS, local calls and international calls with most mobile phone accounts and coverage in Australian cities is generally good. There are two types of mobile phone accounts you can choose from:
Prepaid
Pre-paid mobile phone cards are a good idea if you are worried about getting high mobile phone bills. You can choose the amount you want to spend each month and track how much credit you have remaining, with the option to top-up your account if you need more. Prepaid SIM cards and mobile phones are sold in many shops and supermarkets. Prices start from $30 for a basic android phone and up to several hundred dollars for top-range.
Contract
If you will be using your mobile a lot, and will be in Australia for a fixed period of time for study, a contract might work out best for you. There are numerous mobile phone operators in Australia, and you can choose from a range of phone plans where you can get the handset with little (if any) up-front cost; you then pay a fixed price per month for a certain amount of calls, text messages and data.
To make international telephone calls from Australia, dial 0011 followed by the country code, the area code (if required) and the telephone number. To call Australia from overseas, dial 61 followed by the area code and telephone number. To make calls from one location to another within Australia, dial the area code (if required) followed by the telephone number.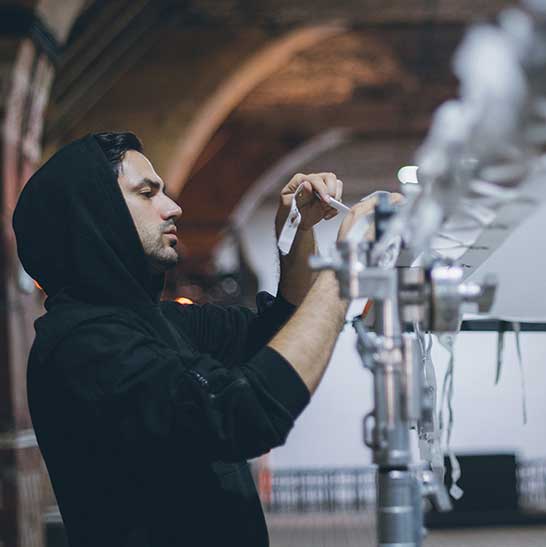 Planning your departure
You must carry all documents relating to your enrolment, visa, accommodation and plans in Australia, and have them ready to present to customs on arrival.
Check that your passport is valid for at least 6 months prior to your entry arrival in Australia, and that you have all your visa documentation. It is also a good idea to make copies of your passport in case you lose your passport.
You will need your electronic Confirmation of Enrolment (eCoE) and student information pack, which you will have received from your institution.
This is a requirement for entry to Australia, so make sure you have your health cover policy arranged before you leave home.
You should also consider travel insurance, which covers things your OSHC may not – such as cancelled flights, lost documents, dental or optical care, etc.
Make sure you are aware of the date and time of your flight. Keep your flight details in a safe and secure place, with your passport and visa.
You may want to have a list of emergency contact details for family, as well as your embassy, accommodation and institution details. If you have used an education agent, keep their contact details on you, in case you need to contact them once you arrive in Australia.
There are money exchange places available at Australian airports and in cities, but it is recommended to have some Australian currency on you prior to leaving your home country.
Whether you are taking public transport, a taxi, or you are being picked up from the airport by your education provider, it is important that you have all the details including the time, the route and, if your travel has been arranged by your institution, their contact details. If you need a map to assist you in getting to your accommodation from the airport, they will be available at the airport, or you can print one prior to leaving.
Make sure you have the address of where you will be staying as well as their phone number and payment confirmation (if you have already paid for your accommodation).
NEED MORE INFORMATION?
Click for more information about studying at SAE in Australia.