At SAE we provide music makers with the skills, equipment, mentorship, and connections to turn your ideas into realities.
SAE music courses
From certificates to postgraduate degrees, you can easily build on your qualifications to suit your career goals.
Music Skills
Songwriting strategies
Acoustic and electronic music
Performance and recording technique
Music production practice
Principles of sound, music and audio technology
A MYRIAD OF CAREER OUTCOMES
Studio Composer
Music Producer
Music and Sound Designer
Live Music Performer
Commercial Music Composer/producer
Small Business Owner
Musician
Songwriter
Music Technician
Music Supervisor
Music Library Curator
Composer for film, games and other media
Creative Director
Expert spotlight: Adrian Carroll
Adrian has extensive experience in record production, radio and video post-production. Specialising in voice recording he has produced international voice-over artists including Tom Baker, Penelope Keith, Nigel Planer, Whoopi Goldberg, Richard O'Brien and a host of others.
Adrian Carroll | Audio / Music lecturer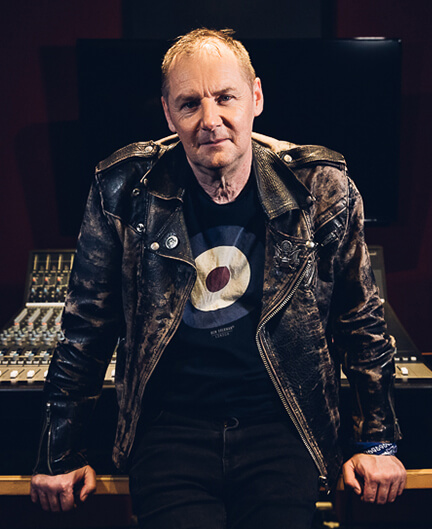 Expert spotlight: Sharon Jakovsky
Sharon has been a finalist for both sound, music and song writing awards. She has pursued a freelance career in the music industry in many different capacities including musician, film composer, sound designer, arranger and sound engineer.
Sharon Jakovsky | Audio / Music lecturer
Bill Day
"Studying at SAE provided me with a structure, and connected a lot of the dots, so when I went out into the industry and an engineer started talking about live sound, I was able to understand that because of the rounded education I got from my time at SAE."
SAE Alumni | Current Job: DJ Bill Day AKA Mr Bill
Michael Weir
"There's so much to enjoy about studying at SAE, like the expert advice you get from the lecturers every day. The studios are incredible, and it's an exciting place where everyone's got a creative mindset. They're following their passions and their dreams, so it's got a really nice vibe to it."
SAE Alumni | Current Job: Professional Musician
Isabella Piper
"SAE gave me the tools to understand how to create the sounds I wanted, but I also found that the environment and the energy of the people I met and made friends with made it fun and exciting."
SAE Alumni | Current Job: Producer, Vocalist, Performer and DJ
YOUR CAREER IN MUSIC BEGINS NOW