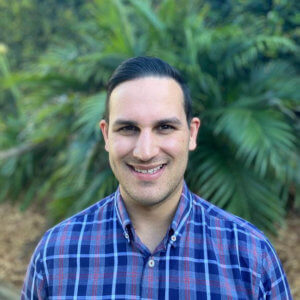 By Barry de Silva
National Communications Manager
We sat down with indigenous SAE student Michael Weir to chat about his craft and his culture.
Hi Michael, can you tell us about Sacred Era?
It's an aboriginal-owned and operated fashion label that exists to strengthen the pride in Indigenous youth, and change the way Aboriginal and Torres Strait Islander people and culture are viewed. It's an idea I had a long time ago where I wanted to sell t-shirts to raise money for hip-hop workshops. I thought setting up a social enterprise is a much smarter way to generate funds than having to apply for grants all the time. The brand and the designs, like the 'Black ANZAC', is about educating people and making them aware of the Indigenous culture and how we got to where we are today.
How's it been going?
The brand began in 2013, but in 2019 is when it really kicked off when I started a crowdfunding campaign. I raised over $40,000 to develop new designs and pay my friends, who had been helping me out for free. I had no budget to promote the campaign, so it was all done through word of mouth.
Wow, that's incredible! I understand all your profits are used to run hip-hop workshops. Why are these so important?
For a number of reasons. Firstly, it's just a vehicle to get young Indigenous people to talk. I have a background in Indigenous leadership, and I believe everybody deserves the chance to chase their dreams. I remember, when I was younger, being stuck in a hole and not knowing any artists from my background who made hip-hop music – these workshops are for those people.
There's so much to enjoy about studying at SAE, like the expert advice you get from the lecturers everyday. The studios are incredible, and it's an exciting place where everyone's got a creative mindset. They're following their passions and their dreams, so it's got a really nice vibe to it. When I go out into the community, you get some younger people that are a bit shy, but they love playing on an MPC making beats. So, I'd love to do some music production workshops in the future, once I finish my degree. From a funding perspective, saying I have a degree in songwriting and music production from SAE gives me a lot of credibility.
What do you enjoy about making music?
Lyrical writing is a great way to express yourself and get things off your chest and also have a voice. There are not many ways Indigenous people can have a voice, but with music, we can.
What are your plans for the future?
I'd like to continue to write songs and perhaps start an Indigenous label. I'd love to help any aspiring artists who need a platform. Eventually, I'd like to think I'll end up back in education teaching – maybe at SAE!