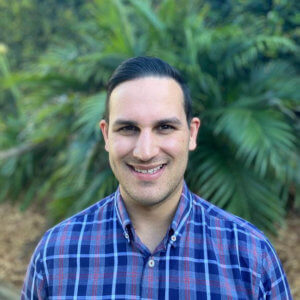 By Barry de Silva
Public Relations Manager
Mona's latest song combines orchestral elements that convey an uplifting message of better times being on the horizon. "The world has been in such incredible turmoil in the past two years, I wanted to write a song of hope, and communicate a healing message," Mona said.
Mona graduated SAE's Perth campus in November 2021, with a Diploma in Music Production, and explained that the course brought discipline and structure to her career.
"Honestly, that course at SAE changed my life. Before I started studying, I was releasing music, and was so into the creative zone, I didn't worry about meeting deadlines or the bigger picture," she admitted.
The emerging singer-songwriter added that studying opened her eyes to another perspective of the music industry she had no previous knowledge of.
"It was a wake up call for me, because I was all of a sudden not only learning about how to produce music, but getting educated about the business side of the music industry," Mona shared.
"It got me into this mindset of having a professional outlook. As an independent artist, you have to take care of your image and brand, and it gave me the chance to reflect on what I was doing and use the skills I learnt to become a stronger business woman."
The Indian-born artist's fourth major release, 'Hope to Heal', was written, composed, performed and produced by her. The song was mixed by Mona in collaboration with fellow SAE graduate, Joshua Cook, who also mastered the track.
"I learnt so much collaborating with Joshua. It's always interesting to work with people that have different skill sets, and working with him gave me a chance to learn his own methods to mixing and mastering," Mona said.
"One of the greatest aspects as an artist, is getting the chance to work with other creatives, so I was grateful for the opportunity to learn from him, and advance my technical skills as well."
Mona Patel
With her new found music production skills, Mona added that she has greater faith in the direction her music is now heading in.
"Music has always been such a pivotal part of my life since I was a child. It has uplifted me, comforted me, encouraged me, and inspired me. Studying at SAE has given me the confidence to have complete control over my music, so I can shape my future."