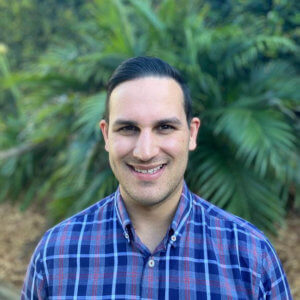 By Barry de Silva
Public Relations Manager
DYNAMIC EDUCATION IN MUSIC
With an array of electives to choose from, you'll learn everything from songwriting and music business to studio music production. Can't decide? Why not specialise in one of our four unique pathways including songwriting and music production; electronic music production; music industry and business; and creative musicianship. Some of the careers you can look forward to are as a songwriter, music producer, DJ, artist manager, content creator or even as a music entrepreneur.
We've teamed up with the one and only Anna Lunoe, to get a glimpse into what it takes to be a success. Known for her unique blend of electronic music styles, Anna's the host of Apple Music's Beats 1 radio show, Hyperhouse, and has performed at some of the biggest festivals around the world including Coachella, Lollapalooza and Electric Daisy Carnival. If that wasn't enough, Anna's collaborated with fashion brands like Chanel and Louis Vuitton, and been featured in Rolling Stone and Vogue.
"This degree is not your average music course." - Anna Lunoe
"Creating a career in the music industry is an incredible journey, and learning skills from people who have been there and done it allows you to own your path, while building the career you want," Anna enthused.
"This degree is not your average music course. Learning from the best in the business at SAE and gaining practical experience using the latest technology will be a game-changer for anyone who aspires to work in music."
SAE GRADUATES ARE LEADERS in industry
It's not just about the technical skills. This course also offers an immersive experience into the world of music, giving you a taste of the lifestyle that comes with it. From attending exclusive industry events to networking with like-minded individuals, this degree is the perfect launchpad for anyone who wants to break into the music industry.
For almost 50 years, SAE have been leaders in creative media, supporting the next generation of creatives and innovators including graduates like Sampa The Great; Jon George and James Hunt from Rüfüs Du Sol; Chelsea Cullen; Mr Bill; and Isaac De Boni. SAE Music Course Leader and producer, David Turner revealed how this course has been developed.
"The beauty of this degree is regardless of whether a student has just left high school or has worked in the industry for the past 10 years, it's tailored to students' career aspirations," David shared. "The fact that it is fast-tracked over two years means students can get into the industry sooner."
"It's tailored to students' career aspirations." - David Turner, SAE Music Course Leader
"We've spent a long time consulting industry professionals, so students can expect a music course that's highly relevant, that equips them with sought-after skills, and provides them with inspiring work placement opportunities through our industry partners."
So, if you're passionate about music and want a career in the industry, check out SAE's Bachelor of Music degree – it's your chance to turn your dreams into reality – the future of music is you.
Tags
Adelaide
Bachelor
Brisbane
Byron Bay
Melbourne
Music
News
Online
Perth
Sydney