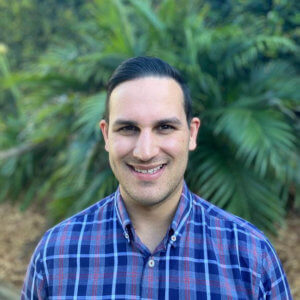 By Barry de Silva
National Communications Manager
SAE General Manager, Dr Luke McMillan said that SAE's partnerships with industry and the time staff spend preparing students for work placements, like festival events, sets them up for once they graduate.
"We're delighted that festivals are back on the cultural calendar for everyone to enjoy. This is especially true for our students, who are once again getting the opportunity to sharpen their skills," he said.
"Last academic year, 499 SAE students successfully completed their work placements. Our staff are dedicated to preparing students, so they can be the best versions of themselves and shine using the skills they've learnt."
Bluesfest
From the beginning of her Bachelor of Audio degree, one of Emily Turner's goals was to work at Bluesfest. With busy schedules supporting acts on stage, Emily said she has nothing but positive memories from what she learnt.
"It was so exciting to be a part of. I was stimulated with new experiences and always learning. Being in that sort of atmosphere and being exposed to all these incredible professionals, like George Benson and The Wailers just fed my soul," she said.
Working with seasoned professionals like Mojo Stage Manager, Toby Dennis, Emily explained was a wonderful learning experience.
"Understanding the different equipment and what is involved in audio production and stage management on such a large scale from Toby, and learning how to listen to explicit instructions was really valuable. I will certainly take those skills forward with me in my career."
With Toby coming down with COVID-19 on the last day of Bluesfest, Emily and the other students from SAE were given the opportunity to step up.
"I was fortunate enough to be assigned on one of the radio mics for communication, and asked to do house lights. It really gave me the chance to show what I was capable of in a live environment," Emily added.
Rabbits Eat Lettuce Festival
Electronic music festival, Rabbits Eat Lettuce, like Bluesfest, takes place over the Easter long weekend and has been inspiring festival goers since 2008. Bachelor of Songwriting and Music Production student, Callum Peutrill got involved in production and stage management over the three day festival.
"It was great, because I was in a small crew with some SAE graduates, who had done their work placement at the festival last year, and they did so well they were asked back to do paid work this year. I certainly think going to SAE gave me the skills and knowledge to be the best I could over the weekend," he said.
"I knew what the different cables were called, what signal flow was, and what a loom was. I was able to put what I learnt into a practical setting and I didn't look out of place around other pros who had vastly more experience that me."
Flotsam Surf and Photography Festival
Bachelor of Design and Visual Communication student, Lena Rothe, who received a Destination Australia scholarship, was delighted to be able to fulfill her passion for photography at Flotsam Surf and Photography Festival.
"It was an amazing experience. Since I moved to Australia I've been building a reputation as a surf photographer, and to have worked at Flotsam was incredible," Lena said.
I got to be involved in the branding, website, and social media. It ended up being a complete marketing experience – I learnt so much. It was a challenge as well, because I had to learn on the job, but it proved what I'm capable of."
Dr McMillan added how valuable these partnerships are for students. "We have a 40-year history in creative media education, which has given us the opportunity to build strong connections with partners," he said.
"We are incredibly grateful to our industry partners; Bluesfest, Rabbits Eat Lettuce and Flotsam for providing our students with the necessary real-world experience to seamlessly transition into the workplace."
Tags
Audio
Design
Film
Music
News
Student
Work placement