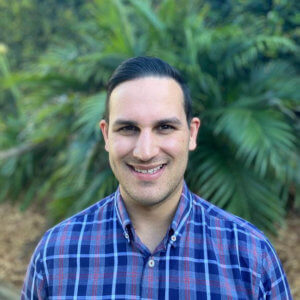 By Barry de Silva
Public Relations Manager
The project was part of Nicole's PhD on the creative treatment of her grandfather's poetry, which, at the time of its writing, was censored for its raw take on society.
"The stories were contemporary for the time, and focused on battered women and prostitutes. The content was seen as very disturbing to a lot of publishers in the 1930s, who wouldn't touch it," Nicole said.
Poetry and rap music?
The link between rap music and Ronald's work from the start, was clear to Nicole. "There are parts of his poetry which portray what he was seeing on the streets. He had a beautiful way of expressing it and bringing so much colour to his words," she said.
"I thought one way of bringing my grandfather's poetry to a modern day audience, was to tell his stories through rap music."
Collaborating with Crooked
After a year of researching artists, Nicole spoke to former Queensland hip-hop artist of the year, Zac James, AKA Crooked White, about the project. "Zac left a fractured family in North Queensland and escaped to Byron Bay, where he spent time picking up odd jobs and partying," Nicole said.
"He started writing down some of these experiences and later found he could transfer this to music, which is perhaps why he felt connected to my grandfather's work – Zac had a real energy about him, which I felt was a great fit for what I was trying to achieve."
Zac commented that the topics explored in the poetry still have significance in modern society, and believes Ronald would made an impact as an MC if he was around today.
"Ronald describes the human struggle in unflinching detail, touching on themes that present day hip-hop artists, including myself, draw upon," Zac said.
"His flow was surprisingly punchy. Once I found a tempo, it felt very natural reading through his works; he would have made an excellent rapper!"
Inspiring her students
Nicole said that she hopes the research she has been doing inspires her film students at SAE Brisbane, in a small way, to expand their creative thinking.
"As soon as I say I've been working with Crooked White to read my grandfather's poetry, they can't help but be intrigued. 'Poetry and hip-hop music, how does that work?' I hope it illustrates to them, in a small way, there are endless possibilities of what you can do creatively."
Nicole recently presented her research on Ronald's poetry, at the Visible Evidence Conference at the University of Gdansk, Poland. The conference focused on the role of film, video and other media as record, witness, and voice of social reality, exploring a wide range of studies. The 2022 conference highlighted the connections between history and documentary film making.