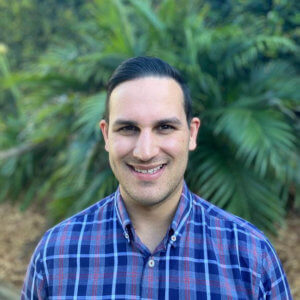 By Barry de Silva
National Communications Manager
Having graduated with a Bachelor of Film at SAE Brisbane in 2017, Jaden has been working with a range of directors and organisations, including with Screen Queensland.
"I built a lot of connections while I was still studying, which meant I got work with Screen Queensland once I graduated," Jaden explained. "Five years since graduating, I've become a lot more flexible in my approach. Right now, I'm collaborating with a friend from SAE on some exciting new projects, which are in early development."
Lumber
One of the more recent films Jaden's been a part of is Lumber, which was written, directed, and co-produced by Harry Sabulis. The short focuses on a Lumberjack in rural Queensland who goes to a gay bar for the first time to find love. The film has since received official selections at the Brisbane International Film Festival, Melbourne Queer Film Festival, Byron Bay International Film Festival, and Out On Film Atlanta's LGBTQ Film Festival.
"Harry and I first met a number of years ago working on a music video together, and our friendship grew from there. Then in 2020, Harry came to me with the script for Lumber, and asked if I'd produce it," Jaden revealed. "It's been a really long journey – it took us almost two years to start shooting anything, due to the pandemic."
Breaking streotypes
Lumber was inspired by Harry's desire to see a new take on gay male protagonists on screen. "The film was important to me as the story told an alternative side to the gay male experience, from the perspective of a rugged, masculine figure in the lead role," Harry said.
"While gay stories are becoming more accessible and more prevalent in today's media, there's still a certain image we expect from gay men on screen; and unfortunately, a lot of gay representation falls into the realms of stereotypes and cliché."
Jaden (far right) and Harry (second from right) behind the scenes
Harry added that Jaden's creativity and project management skills were a key part of the success of Lumber. "He did an amazing job of both bouncing off me creatively in regards to the direction we wanted the story to go in, as well as spearheading the logistics and bringing the project together – I certainly wouldn't have been able to pull it together without him."
Making it the film industry
For those wanting to carve a career in film, Jaden couldn't stress enough how important it is to connect with directors, producers and other filmmaking professionals.
"Going out and networking with people who are established in the industry is so crucial for your future success. They will be the ones who can guide you towards future opportunities, and help bring things into fruition."