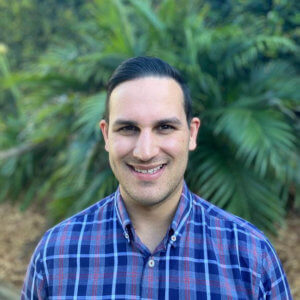 By Barry de Silva
National Communications Manager
Applying for a scholarship
Liam is now coming to the end of his Bachelor of Film degree at SAE Brisbane. Following a strong portfolio application that included his YouTube channel of over two thousand subscribers, Liam was granted with a scholarship at the leaders in creative media education back in 2020.
"When I read the email from SAE and heard I'd been granted a scholarship I was crying with happiness! It's the best thing I've accomplished," Liam said.
"Coming out of high school, a lot of teenagers can be full of self doubt. The creative industries in particular, can be a scary place to step into, as your work is a reflection of you. It was the best feeling to get a scholarship, as it gave me the belief I needed in my work."
Kicking career goals
From his first trimester at SAE, Liam said he was keen to transfer the skills he'd learnt into a real world environment. "I saw the Brisbane Lions were looking for an intern, so I applied, and a week later I got a phone call asking if I wanted to come in for an interview."
After a successful internship at the AFL club, he's now the envy of a lot of his friends getting paid to do what he enjoys – creating content. "I put together a lot of digital videos for the Lions' website and their social media channels. One of those is called 'All The Goals' – every goal Brisbane score that weekend," Liam said.
"We cut up the content, so you can see the build up to a goal. A couple of other examples are the MVP videos, which highlight the man of the match, or if there's a player competing in their 100th game, I'll put together a video that has their best moments in a Lions jersey."
Despite not having a prior knowledge of Aussie rules, Liam was able to pick up the game quickly and said he now wouldn't go for any other colours than the famous maroon, gold and blue.
"Now I'm working at the club, I always follow to see how they're doing. You can certainly tell if we've had a big win or loss on the weekend; everyone at the club lives and breathes the Lions!"
The club's Video Producer, Luke Mitchell, has been overseeing Liam's work, and has been impressed with his ability to be highly adaptable.
"For someone who's never worked in the sports industry, Liam was able to pick up the cues of what the highlights were in the games very quickly, which is often one of the hardest skills to learn," Luke said.
"Identifying what the fans want to see, and what goes unnoticed during a game is a major part of our content. Once Liam got used to how we worked, he was able to work independently – it's great to have him in the team."
Creative collaboration
At SAE Brisbane, Liam has had the opportunity to collaborate with fellow creatives studying other degrees.
"I really like the practical aspects at SAE and the fact it's very hands-on. You have to be proactive, like any degree, but I liked that as a first year I got to access the latest high-end industry film cameras; that was awesome," he said.
At this time of year, many year 12 students with creative passions will be reviewing their study options. For those looking to follow in his footsteps, Liam gave some sound advice.
"I think anywhere that provides you with the foundational tools to develop your passion is a great place to learn," Liam suggested.
"In my first week at SAE, I learnt the triangle of exposure, which is such a simple concept, but it opened my eyes to what I'd been doing wrong with my film camera all this time! Wherever you choose, have an open mind to learning, be willing to listen, and you'll go far."