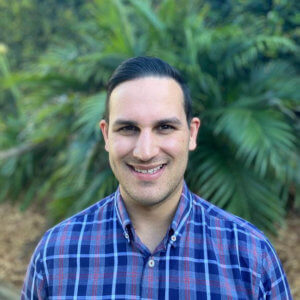 By Barry de Silva
National Communications Manager
Health Direct has reported that nearly two in three Australians are overweight or obese. "I went on a big weight loss journey a couple of years ago – it taught me a lot about self control, discipline, and eating in a specific window in order to maximise weight loss," Gerald explained.
"OMAD put me in the best shape of my life. It has been life changing for me and I want to create a documentary on everyday Australians who are following the same journey."
In addition to the documentary, Gerald is providing light relief throughout the film in the form of short parodies of Hollywood films that provide metaphors for weight loss.
"In between interviews with those following OMAD, I have integrated entertaining segments that parody films like Indiana Jones, Back to the Future, and Castaway, but at the same time educate and inform people about OMAD and fasting.
"Right now we're about to film the Castaway version, and we've been location scouting for the Indiana Jones sequence, so it's all starting to come together."
Gerald Rascionato
Gerald graduated from SAE Byron Bay in 2010 with a Bachelor of Film Production, and explains why he wanted to go back to where it all began.
"When I was a student at SAE all I wanted to do was work on movies, so that's why I want to pay it forward to up-and-coming filmmakers.
"Given students have an industry placement unit as part of their degrees, the documentary I am working on is well aligned with the experience and skills they're looking to gain."
Sibin Babu Seenalekshmi, who is studying for a Bachelor of Film Production at SAE, is working as cinematographer on the film.
"Given Gerald went to SAE and he's done several feature films already, I had full confidence in the idea he pitched to us.
"It's great to be able to learn from an experienced professional like him and be so involved in a motion picture that's looking to make a positive impact on people's lives."