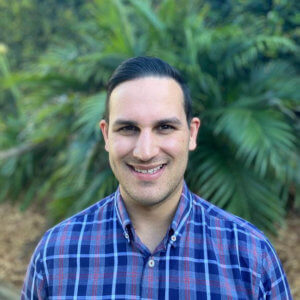 By Barry de Silva
Public Relations Manager
Hi Bella, thanks for chatting to us! What do you enjoy about design?
Design allows me to showcase my expressions and explorations through different techniques and styles. I've been drawing my entire life, and I enjoy the escapism of it all. It's just really relaxing and calming to come up with new ideas.
What sort of things do you like to draw and create?
You can see on my Instagram that I love drawing cartoons, particularly characters. It can be a lot of fun to come up with scenarios for some of them and tell a bigger story.
What did you enjoy about the SAE Perth campus?
Probably meeting so many like-minded people who had similar interests and had creative ideas – that was really enjoyable, and has led to some wonderful friendships which I still have now.
I remember just starting and being a nervous wreck in a new place, fresh out of high school.
How have you felt since you graduated?
I am a completely different person. I have gained so much confidence thanks to the friends I made there and I believe that's how I overcame my anxiety doing presentations in class. If I could tell my younger self that I'd overcome that, I don't think she'd have believed me!
What was the most satisfying part about studying at SAE?
Probably doing my major projects in trimester six, because I got to collaborate with students from other disciplines like animation. I love getting different perspectives on my work from teachers and students and how I could improve – it's the best way to develop your skills.
What were they about?
The primary project I worked on was called The Fortuna Circle; I was one of the background artists that created parts of the village, side streets and cave. It's a 2D animated short film about a young witch called Rhea who is sent into a nearby village to deal with a rampant demon that's infested the town.
The second project I worked on was Blossom, a motion graphic picture book about an astronaut. The story is a psychological, sci-fi adventure aimed at promoting mental health awareness and exploring the topic of loss. During this project I worked on the backgrounds of the story, and illustrations that explained the five stages of grief.
What would you say to someone in Year 12 that was interested in design, but wasn't sure what to do next?
I'd say it's worth looking at SAE and seeing if it's the right place for you. From my perspective, SAE opened my eyes to the possibilities of what I could do once I graduated.
Studying really improved my skills and gave me more confidence in how to use software including the Adobe suite like Photoshop, After Effects, Illustrator, InDesign, and XD.
What are you working on now?
At the moment, I'm building up my business Purple Palette by selling prints, stickers, plus doing graphic design, illustration, animation commissions, as well as video creation and editing. It's been good because it's given me some valuable experience working with an array of different clients.
Ideally I'd like to be employed full-time as a designer, so I'm just trying to get my name out there through networking groups, and keeping my eyes open for what opportunities are out there!
Tags
Alumni
Design
Graduate
Perth