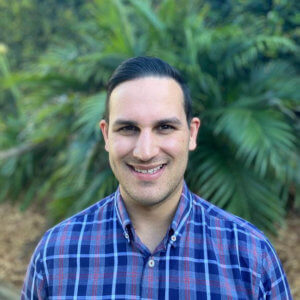 By Barry de Silva
Public Relations Manager
During Rachael's varied design career across Australia and Europe, she has seen the industry evolve from predominantly print, to virtual reality opportunities and beyond.
For the past five years at SAE, Rachael has relished the opportunity to shape future creatives, by imparting her own knowledge so students can unlock the value of their designs and ideas.
"Watching our graduates land great jobs at places like Billabong and Adidas is awesome. I like the teams I work with, at both a campus level and across the country, and the opportunities to collaborate with our campuses abroad on student projects," Rachael commented.
With over 90 per cent of graphic designers around the world now freelance, Rachael feels she has a duty to educate her students on their worth to future clients.
"Getting the chance to share my knowledge with students on where the value is for clients is really important. This includes how they can promote themselves in the marketplace in order to get paid what they're worth, and how they present their work professionally in order to inspire confidence."
During the COVID-19 pandemic, Rachael adds that there has been a shift in the way she teaches. "We now have a much bigger focus on teaching online, and the kinds of activities that are best done in this environment – the collaborative project with our students in Dubai is a good example of that."
Before SAE, Rachael explains that one of her most fulfilling projects was working as a freelancer for corporate energy consultants.
"I enjoyed working on the United Nations Climate Change Conference in Paris in 2015. I was really proud of what I did there. When the work matches your values, it can be really rewarding on so many levels."
With the World Economic Forum publishing in its Future of Jobs report last year that creativity, originality and initiative will be key in the evolution of the jobs market for 2020-2025, Rachael believes it's an exciting time to be a graphic designer.
"Speaking to colleagues in the industry, there's a big demand now for anyone with digital communication skills."
"There are a lot of exciting changes happening, and lots of opportunities for designers. As design is such a broad field you can work in any industry or specialise as a design consultant.
"For me, design is about ideas, and so we teach students how to come up with creative and targeted solutions and then how to implement them. Creative thinking and ideation now have a very high value attached to them. Whether you're a startup or a big corporate, the stories that you can tell through design are critical to business success."
Tags
Byron Bay
Design
Meet Our Experts
Staff
Studying at SAE
Tips