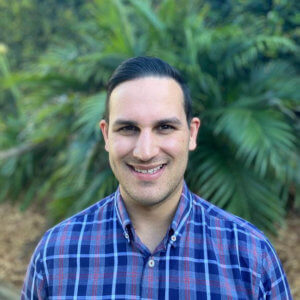 By Barry de Silva
Public Relations Manager
Studying at SAE
Having come to Australia at the age of 19, Vasan studied the Diploma of Audio Production, specialising in electronic music at SAE Byron Bay.
"When I first started I wasn't that musically literate. The teaching from my lecturers at SAE was very precise and methodical, and they had such fantastic knowledge of audio and music," Vasan enthused.
"Not a lot of education institutions have audio decks like the SSL 9000, and being able to learn on that and have access to every mic you can possibly imagine was fantastic – they really do have amazing facilities at SAE.
"2023 is my thirteenth year in the music industry, if I had to pick one thing for my sustainability and survival, aside from my immediate family, then it would have to be my days at SAE!"
Working with the 'World's best'
More recently Vasan got the chance to work with child prodigy, Lydian Nadhaswaram, who won $1 million on CBS show, 'World's Best'. Vasan's connection to the Nadhaswaram family dates back to when Lydian's father was a successful film composer in India. "After studying at SAE, I returned to Chennai and I started to network with different professionals within the industry, and Lydian's father was someone I had met, and he was well aware of my abilities as an audio engineer," he said.
"I later taught Lydian basic audio engineering, when he was getting into recording and production. As I got acquainted with him, he told me he was getting ready to work on his first album, and asked if I'd like to assist him with the production, and record, mix and master the album also."
Some of the special guests that feature on the Lydian's debut compilation include jazz greats like Dave Weckl on drums, Frank Gambale on guitar, Mohini Dey on bass, and Eric Marienthal on saxophone.
"All these artists have won multiple Grammy awards and have played with the likes of Chick Corea, so there really was a high calibre of talent on this album," Vasan said.
"I recorded all of Lydian's guitar and piano performances in his home, as he has a Steinway grand piano. Musical arrangement was entirely his creative decision, but in terms of sound I was a technical adviser and then I mixed the album."
One of the key aspects Vasan had to manage on the project was how time sensitive the launch of the album was. "Lydian and his father had a lot of trust in me to get the album finished. I was receiving files from India, Europe, and the US, so it was extremely tight in the end, but we got it done before the deadline."
Owning his journey
Having worked for a number of production companies over the years, Vasan is now creating his own path in the industry. "I realised I'm better off being my own boss. I have a production facility that has become very compact and portable. I use a hybrid setup, meaning I work on a lot of computer based plugins, and then I also integrate the hardware I have, and I carry this to studios. Even for Lydian's album, I took the whole setup to his home, because you can't transport a nine foot grand piano to a studio!"
For those aspiring audio engineers, Vasan had some words of wisdom on the key ingredients for a high quality recorded song.
"You need a very good artist, with well maintained instruments, and a proper recording space to bring it all together. In addition, a good choice of microphone that goes into a very good preamplifier, and then a decent recording. If you have weak links in any of the parts, like if you haven't recorded properly, you can't undo this in post production through mixing. Making sure you have all the key elements before you mix and master a song, will lead to a greater finished product."
Tags
Alumni
Audio
Byron Bay
Graduate