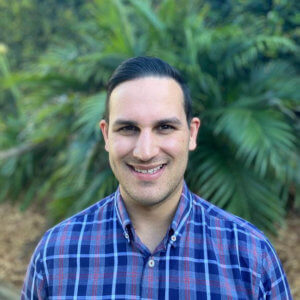 By Barry de Silva
Public Relations Manager
CAREER AFTER SAE
"Collaborating with deadmau5 has been a big career highlight for me," Bill said. "Even before I started in the industry, he was a huge name in trance and techno house – he really is a genius at what he does."
Bill's talents also featured on the work of psychedelic trance duo, Erez Eisen and Amit Duvdevani, AKA Infected Mushroom, and their recent number one album IM25.
"That was awesome to work on. I went and stayed with Erez in Los Angeles. We just hung out for a week and came up with ideas for music, and the track Billy on Mushrooms is what came out of it.
ORIGIN STORY
From a young age in South Windsor, west of Sydney, Bill was around musical instruments – with his parents giving him his first keyboard and drum kit. It was at high school though, where he explored his passion for creating tunes.
"I was always in the music rooms because I loved playing guitar," Bill said. "They had some basic recording equipment, so you could record yourself playing – I always found that process really interesting."
After high school, Bill wanted to fuel his passion for music production further, and enrolled at SAE Sydney, where he studied for the Bachelor of Audio. His time at SAE, he explained, prepared him for where he is today.
"Studying provided me with a structure, and connected a lot of the dots," he explained. "Then when I went out into the industry, and an engineer started talking jargon about live sound, I was able to understand that because of the rounded education I got from my time at SAE."
USING PLATFORMS TO BUILD AUDIENCE
While at SAE, newly founded Bandcamp and Soundcloud provided the up-and-coming DJ with a captive audience, which led to tours and bookings once he graduated.
"I started to release electronic music on those platforms, which was a pretty new concept in itself, as artists were used to posting their music on forums and through ICQ," Bill shared. "I then started to get booked out and that led to a US tour in 2012, UK tour in 2013, and Canadian tour in 2017."
Bill Day
Starting the podcast
Following over a decade of tours and sell out shows, Bill enjoyed the enforced break of the pandemic, which led to the exploration of new passions like baking bread and investing in his show, The Mr Bill Podcast. To-date, the show has featured 115 episodes with guests including deadmau5, Steve Duda, Subtronics, Virtual Riot, Misha Mansoor, Jordan Rudess, YouTube sensation Andrew Huang, and his former SAE lecturer, Dr Mark Bassett.
"I'm a curious person and I love having conversations with really intelligent people, who are much smarter than I am," Bill said. "Then in 2019, I started to think 'this could be a podcast', and that's when I produced the first episode with Gravitas recordings founder, Jesse Brede, and it just snowballed from there."
For the younger generation who are coming through and want to make it in the industry, Bill said there is no reason why they can't forge a successful career in music.
"If you have the drive to make it, all the tools and opportunities are available to you. The computing power and the information you need to succeed is readily available. It's up to you to go out and create your own path."
Tags
Alumni
Audio
Graduate
Sydney