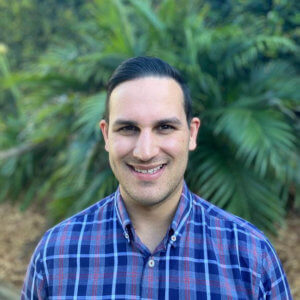 By Barry de Silva
Public Relations Manager
Hi Chris and Stewart, can you explain a bit about your experience in the industry?
Chris: For the past 20 years I've been recording, mixing and mastering rock, jazz and folk records, while also running a few electronic music labels. In the last three years, as part of my masters degree, I have been focusing on 360 degree audio across gaming, music and social platforms. I'm also an audio lecturer at SAE Sydney, which I've really enjoyed for the past seven years.
Stewart: The majority of my week is spent at Studio 301, where I've been for the past three years. I have a number of clients I support as an audio engineer there. I'm actually an SAE alumni, having completed the Bachelor of Audio Production at the Brisbane campus in 2015. I worked in the Technical Team there for a few years, and now I'm back at the SAE Sydney campus teaching audio students part-time.
What is the most satisfying projects you've been a part of?
S: I got the chance to work with Delta Goodrum, and I've also worked with the drummers from heavy metal bands like North Lane and Parkway Drive.
C: In relation to 360 music, I'd say a release called Opening Space on LA based label, Constellation Tatsu – which was part of the early work I did for my masters degree.
What are the next big evolutions in the audio and music industries?
C: I think 360 audio, which has been around for a while, is now in a growth period. It is currently accessible for consumers through both standard headphones and spatial audio enabled headphones. Further, there are a lot of open source freeware tools that are in the hands of everyday producers, which is exciting, and that will inevitably create a groundswell that everyone can be part of.
S: I also feel 360 degree immersive sound is going to be the big one. At the start of the year, I was involved in installing a Dolby Atmos immersive mixing room at Studio 301. Since January, I've mixed around 40 songs in just Atmos alone. It's been a really steep learning curve, but I think immersive sound offers so many new possibilities. Having said that, translating immersive sound to consumer technology, like bluetooth headphones, can be really challenging.
Why is immersive sound great for audience engagement?
C: With stereo you're almost looking at a performance head-on, whereas within the 360 realm there's a level of immersion where the listener can be positioned within the sound field. The sound can come from behind, to the side, in front of them, and above and below. This increased spatial area leads to greater immersion for the listener and there is qualitative research that indicates listeners enjoy such an experience over stereo.
S: We've had surround formats where there are speakers around you, but with Atmos the speakers are in the ceiling, so you have this 3D space around you. Because there's so much space in an Atmos studio, you can pinpoint elements from records you know, like a Beatles song, where you can pick out the sound of the organ – which is something you wouldn't be able to hear in stereo, due to the audio being layered. In Atmos you can pick out the individual sound elements in a song.
What do you enjoy about teaching the next generation of audio engineers?
S: I really get a kick out of seeing students have those light bulb moments, and engage with a concept or idea. Seeing them then go off and impart that knowledge they've learnt is really exciting to see.
C: Teaching anyone about subjects I love is enjoyable. Being able to get nerdy with students on audio effects, compression or microphone types is great. There's always a sharing of ideas between students and myself, and constantly being exposed to new music that the students are into makes it even more enjoyable.
Is there any specific experience from the industry that you always like to share with students?
C: An awareness of producing for a client and the time restrictions that result. Familiarising students with the process of recording, mixing and mastering so they can work efficiently and productively.
S: You can start in the industry with really strong tools as an audio engineer, but I think it's equally important to focus on the soft skills and be a good person, open to feedback, and be easy to work with.
What's the best part about studying audio at SAE?
S: There are so many parts! The state-of-the-art equipment, getting the chance to be creative and collaborate with like-minded people across other disciplines, like you would in the industry, is so beneficial.
C: I am always impressed with the experience and knowledge of lecturers at SAE. As a student you get access to some great working professionals.