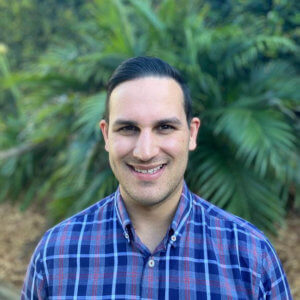 By Barry de Silva
Public Relations Manager
SAE's Music Course
What was the inspiration and driving factors behind SAE's new Bachelor of Music course?
When designing the course we started with a blank slate. We looked for guidance from the music industry and the emerging trends that will define what it looks like in the future. One of the driving questions was "what does the industry look for in people who are just entering the sector?" We then went about matching those skills in a degree which would appeal to students. Part of that was understanding how much the music industry has changed – it's not the domain of specialists anymore. We're now in an era where the people that survive and thrive in this industry are multi skilled. Not only are they talented, but they've got the drive and they're very business savvy.
Can you give a flavour of what's in the degree?
The course is very much geared towards the career outcomes of students, so whether that means they see themselves on stage or behind the scenes managing live events, there are different options to suit every journey. Students will learn about songwriting, different modes of live music and business practices or they can specialise in one of four pathways like songwriting and music production; electronic music production; music industry and business; or creative musicianship which is focussed on building an artists' vision, brand, identity and developing a unique musical personality.
What are some of the roles that graduates could potentially enjoy?
Within the four specialisations we offer, there are eight clear career pathways. This degree is for musicians and music creators, so some of the careers graduates could pursue include as music artists, songwriters, composers for visual or interactive media such as film and games, music producers, electronic music artists, DJs, artist managers, content creators, and music entrepreneurs.
HOW IS SAE'S MUSIC COURSE DIFFERENT
How does the music degree compare to the audio degree?
The audio degree is much more technical around the engineering of sound, whereas the music degree is about different modes of music content creation. It starts from the premise that you are a content creator, as opposed to the audio stream which is more about being a service which supports the creative economy.
What sets this degree apart from similar courses offered by other providers?
One aspect we're particularly proud of is the building of ties with other degree courses, which means music students will be collaborating with audio students on a live sound unit, and also with design and creative industries students on multimedia and social media units. Creative collaboration is built into the course and students will have access to a huge variety of creative projects to practise their skill sets and develop their portfolio. The beauty of SAE is you're surrounded by creative students from other disciplines, which offers these fantastic opportunities to collaborate on work just like you would if you were working in the industry.
The course offers learning from lecturers who have experience in the industry. How does this approach enhance student experience?
Who wouldn't want to learn from lecturers with a world class portfolio of modern recent work! To be a lecturer at SAE, you've got to be a serious practitioner or academic. Students will certainly be learning from experts in their fields, and that will provide them with the necessary learnings and a real insight into how to make it in what's a highly competitive industry.
Given the recent announcement from the Federal Government of a $69 million investment in the creation of Music Australia, is there a better time to get involved in the industry?
There's never been a more exciting time! The democratisation of music making over the last 10-15 years has meant people can create world class studios at home and make quality sound recordings at a very small cost – so long as you know what you're doing! That's why I recommend music professionals come to SAE, as we can accelerate their learning by several years and provide them with the connections to create lasting careers.
The fact that we're seeing significant investment from the Federal Government and platforms like Spotify renegotiating the streaming terms with major labels, so artists can get paid more for their work, makes it a really exciting time. What's remarkable now is you don't even need to have a hit record on the radio to make it in the industry, your music can reach people through Instagram, TikTok, YouTube, and various other mediums, and that offers a huge opportunity to create the future you want.