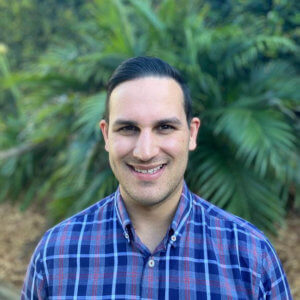 By Barry de Silva
Public Relations Manager
"There's two sides to my role; being creative and analytical. I'm involved in thinking up new features for our games. A part of that is working with our programmers and artists. I'll then manage variants of a new feature and we'll run a series of tests to see which one performs better, and then analyse the results," Rachel explained.
At Not Doppler, Rachel has been working on five star rated mobile game, Crash of Cars. The game which encourages you to collect as many crowns as possible before being destroyed has been downloaded over 55 million times to date.
"That game has been in the market for around four years now, and since I've been at the studio I've had the opportunity to be a part of some of the anniversary updates."
"More recently I've been working on a food styling game, which is completely different to other games we've released," Rachel shared.
"It gives players complete freedom to be creative, similar to those home renovation or dress up games – it's really exciting."
Prior to her current role, Rachel was a producer at SMG Studio where she got the chance to work on Fast & Furious: Take Down.
"It was certainly a really interesting and ambitious project to be a part of. Coordinating with the Universal Studios team, based in the US, was a big learning experience for me.
"We had weekly meetings to discuss the marketing material for the Universal Studios social media and other assets. It was definitely one of those projects you were proud to be a part of."
From an early age, Rachel enthused that she had an interest in video games. "I always had a passion for them growing up, and never really grew out of it. When I got to year 11, I just knew that I wanted to do something to do with entertainment or computers."
After leaving school, Rachel studied a Bachelor of Game Design at SAE Sydney. "What was so appealing about SAE was it was a two year degree, and it was quite specialised in what I wanted to do.
"I found it really beneficial to have this streamlined experience, where I got to meet and talk to teachers that had been in the industry. Learning from a game developer's perspective was really beneficial, and at the time it was quite unique for where I was looking to go with my career."
Looking to the future, Rachel is excited about the trends that are coming out of the video games industry. "It's interesting to see the evolution of battle passess and live events, and how these systems can have such a profound impact.
"That structure has taken off through Fortnite, and now it's great to see games of all genres, even ones like Candy Crush, inject these battle passes into their models to generate so much revenue.
"Previously it was all about casual games and just trying to get players to play for long sessions or as many rounds as possible. Whereas now it's more about the long term retention investment – it's just fascinating the way mobile games have changed.
"I'm really enjoying working on what I love, and I'm looking forward to seeing what the next big innovation in the industry will be."
SAE General Manager, Dr Luke McMillan, who has a PhD in Game Design, commented on how important stories like Rachel's are.
"Digital Australia's 2020 report stated that 47 per cent of gamers are women, yet Australian Bureau of Statistics data illustrates that only 15 per cent of the game development industry identify as female," he said.
"it's important that we continue to hear stories like Rachel's – to inspire more women to see game development as a viable career option."
Tags
Alumni
Career
Games
saecrew
Studying at SAE
Undergraduate