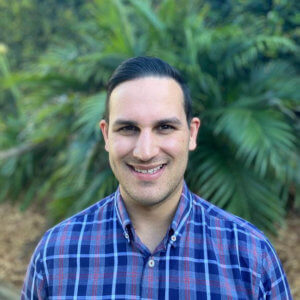 By Barry de Silva
Public Relations Manager
"The 12 minute film centres around singer Nate Nixon who's from 1987, and following an incident ends up in the year 2020," David explained.
"During the story, Nate connects with old friends he hasn't seen for over 30 years and collaborates with a woman called Leigh in a new band – and it ends up being this interesting concoction of eighties and present-day music, which I composed."
The cinematography for the film was inspired by Hollywood films like La La Land and Only God Forgives and was born out of music David was working on separately.
"I had a few instrumental songs that had a distinct eighties vibe to them, and then I had the idea for a time travelling character for my major project."
"As I started to work on the lyrics for the songs more, I realised that the music and the film were intertwined and complemented each other."
The SAE graduate said the short was filmed over the course of three days. "We were on a tight schedule, so we worked long days and got it all done within the three days. We used a lot of equipment from SAE for the film and some other students helped out on it also.
"I was really lucky to get the support of my supervisor, Toby Wren. Toby has a film and music industry background, which meant he gave me some excellent feedback on how to improve certain elements – he really was a great match."
During the course of writing the film, David realised he had to be the one to play Nat Nixon.
"Whilst I was studying the digital marketing unit as part of the MCI, I decided on the name of the character. We were talking about alter egos, and that's how I formed this version of myself that isn't a million miles away from who I am.
"Playing this character has enabled me to creatively access new possibilities from a fresh perspective in regards to my writing."

Looking to the future, David added he's not finished with his alter ego, Nate Nixon. "I'd love to do four or five follow up episodes. I also have a few songs I didn't get the chance to finish – I'm looking to release those as an EP down the track.
"It's just a matter of getting the appropriate funding to make it happen. Hopefully you haven't seen the last of Nate Nixon!"