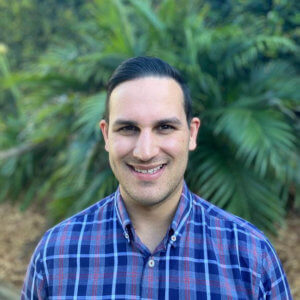 By Barry de Silva
National Communications Manager
"Through swimming I've seen the other side of the camera and all the work that goes into it – it always looked fun! I've had a really keen interest and from there I did some research and came across SAE's Bachelor of Film degree, I was accepted at the Sydney campus, and have been enjoying it ever since," Tiffany commented.
Having been born with developmental condition hypochondroplasia, Tiffany started swimming at the age of three to strengthen her muscles. Fast forward 17 years, and she's already competed in two Paralympics in Rio and Tokyo, taking home a gold and five bronze medals, and the Para Swimming World Championships in 2015 and 2019, winning five medals including two golds.
Even with Tiffany's successes in the water, they haven't come without their set-backs, when she was re-classifed as an athlete from S6 to S7 in 2017
"That was hard, because I was now racing faster athletes. But after that, I just let those feelings go and said to myself I'll train harder to be faster. The turning point was after I won gold at the World Championships at London in 2019 - that was the confidence I needed to know that I could still compete at that level."
With the Tokyo Paralympics postponed by a year due to the COVID-19 pandemic, Tiffany explained she found that period to be a challenge.
"It was mentally hard, as I was prepared and ready for the games to be in 2020, but once COVID hit, there was a period when I didn't know what was happening.
"Once I knew the Paralympics were going to be postponed until this year, that was easier to get my head around. It gave me an extra year to work harder and get better."
"I was training everyday except Sunday in the lead up to the games, with upto six hours in the pool, so there was a lot of work and discipline to get to Tokyo."
At the Paralympics, Tiffany brought home two bronze medals in the SM7 200m medley and the SB7 100m breaststroke, something which she's extremely proud of.
"I had a difficult lead up to the games, where I ruptured my liver, then COVID-19 affected my life in Sydney, so there was a point where I didn't even know if I was going to make the plane for Tokyo – when there were trials to consider.
"To come home with two bronze medals, considering I was in a higher classification, makes me very proud of what I achieved."
"As the Tokyo games are now done, it will be a good opportunity for me to focus on studying. Swimming will still be important as Paris in 2024 is on the horizon, but I'm looking forward to learning about the film industry."
Since coming back to Australia at the end of the Paralympics, Tiffany has been passing the time by absorbing herself in a number of different TV shows and films, including Angelina Jolie's Unbroken, and is looking forward to returning to her degree at SAE Sydney.
"That film is probably my favourite – the athlete's perspective to it really connected with me. Through my studies, I've now noticed some of the different styles that filmmakers adopt and the ways in which they're made, so that's been really interesting to pick up on.
And on her plans after the 2024 Paralympics, Tiffany added she'd like to explore her passion for film.
"I'm interested in sticking around the sports industry, but instead of competing I'd love to be behind the camera telling the stories of other athletes."
Tags
Film
Graduate
Students
Sydney