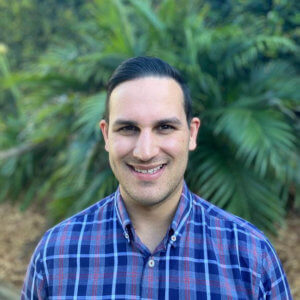 By Barry de Silva
National Communications Manager
When we think of some of our earliest mentors in life, they're often our teachers. They provide guidance and nurture our growth as people.
"I'm always very open with my students and talk about how I had no idea what I was doing when I studied at SAE! I just try to make them feel less intimidated about the whole process."
With a string of sold out solo performances across Perth, and a successful national tour under her belt, the Jeff Buckley and Angus Stone inspired singer said she comes from a place where she's able to give her students guidance on how to navigate the music industry.
"Generally, a lot of people don't really know where to start, and as a result they can get taken advantage of. So it's good to give people that perspective before they go into it," Keeley said.
Talented bass guitarist and Indigenous scholarship recipient Josh Trindall is just starting out his music career as part of R&B, roots, and reggae band, South Summit. At SAE Perth, Josh is studying for a Bachelor of Audio in studio production, where he's taught by Keeley. Josh said that Keeley's advice has had a significant impact on his learning.
"It's been great to have someone like Keeley teaching me. She's involved in the Perth music scene, so I feel like she understands me and where I want to go in my career," Josh said.
"It's been valuable to have someone with her experience guide me," Josh added.
Away from SAE, Keeley runs a music blog for up-and-coming artists in Perth called Toasty Tunes, and got the chance to interview South Summit earlier this year. "That was a cool interview! It's good to have that connection with students like Josh, and to be able to give them a platform to share their music."
Her passion for music and nurturing the talent of tomorrow doesn't end there. Last year Keeley transformed a 1968 Leyland railway bus into a studio, where she offers advice to musos beginning their journey.
"The inspiration came in lockdown when I couldn't get into the studio to work. My family used to live in the same bus when we were kids while my Dad built the family home on the property. I was lucky that he was able to help me transform it last year.
"It has been my dream to have a space for new artists that want to record music but don't have thousands of dollars to get started. One day I'll move the bus down south and create a retreat for artists to record and stay so they can really immerse themselves in the process."
Keeley's secret to a great relationship with her students, she said, is regularly checking in with them. "One thing I do all the time is to make sure they're ok. If they haven't been coming to class, I like to get in touch to make sure everything's okay.
"Having been in that position, I know how it feels starting in trimester one when there are other students that have been producing for a while, or play an instrument to a high level, and you arrive and have this overwhelming feeling of being out of your depth.
"I just reassure my students that they don't need to be anxious that they've missed out on some of the learning. Everyone has bumps on their journey, it's about helping them navigate those set-backs and supporting them along the way."
Photo credit: Jacob Steenson