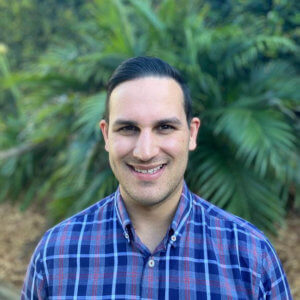 By Barry de Silva
National Communications Manager
Prior to the COVID-19 pandemic, Cass was working in Los Angeles with renowned producer Bill Lefler, who has collaborated with artists such as Dashboard Confessional, Mozella, and Gym Class Heroes.
"I first met Bill at an event called SyncKeepers, and he asked if I'd like to drop into his studio and make some music," Cass said.
"I asked Bill who we should ask to join our band and he told me didn't need anyone else. That blew my mind and made me realise how production is half the music process."
Since working with Bill, her music has featured on US television shows and on advertisements for Hyundai and McDonald's. "My experience with Bill was part of the reason I applied for a Destination Australia scholarship at SAE and enrolled in the Diploma of Music Production at the Byron Bay campus."
Destination Australia scholarships are awarded to tertiary education providers in regional parts of the country. Each scholarship offers students up to $15,000 a year, with the opportunity to undertake high-quality education, training and research, in regional Australia.
Cass admits she was also influenced by her long-term psychic Tina, who predicted she was going to have a connection with SAE. "My psychic told me I needed to connect with SAE. When I saw the scholarship advertised, I knew I had to go for it.
"Everything she tells me comes true. She previously told me when I'd meet my husband, how many kids I'd have and their gender and that I'd one day move to Byron Bay," Cass said.
Cass loves to convey her own unique style through her music, which she describes as a blend of Amy Winehouse and Sade. "What blows me away with songwriting is that you can make something out of nothing. I want to contribute to the conversation of humanity through my music."
Tags
Audio
Byron Bay
SAE
Scholarships