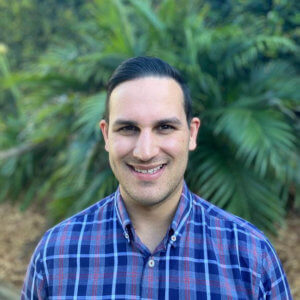 By Barry de Silva
National Communications Manager
With a 2018 Best Student Film Award at the Australian Independent Film Festival under their belts, Melisa and Heidi's projects have gone on to be featured globally at the Golden State Film Festival, New York Film Festival, Lulea International Film Festival and the Worldwide Women's Film Festival to name a few.
The two filmmakers met at SAE Creative Media Institute's Melbourne campus in 2018 through their Bachelor of Film degree. Heidi says they saw their time at SAE as an opportunity to create something meaningful that would help grow their careers.
"We worked so well together during our studies that we got together to co-direct our first documentary, The Girl with One Eyelash, and unexpectedly won Best Student Film," Heidi said.
The story follows Hayley, a young girl diagnosed with a life-threatening illness, Rhabdomyosarcoma, and her relationship with her father.
Melisa and Heidi's most acclaimed film to date is the short-film drama, Next Train from Castlemaine, which has gone on to be featured at multiple film festivals around the world. The film highlights a recently widowed man and his struggle for independence, as his daughter makes plans to move him into a nursing home.
On this occasion, Heidi wrote and produced the story, with Melisa in the director's chair. The inspiration for the film, Heidi shares, was her family. "My grandmother is almost 90 now and she has always been like a force of nature to me; she always keeps going, " Heidi said.
"I reflected on how she must be feeling as a person so strong, when her body's not able to do the things she wants it to do."
Melisa echoed Heidi and says her own life experiences naturally influence the filmmaking process. "For storytelling to be successful, there has to be a personal connection to a part of my life. In the case of this film, I was able to draw on my Grandad's life," Melisa said.
"We want to tell authentic stories that touch people's hearts, not necessarily to make money, but to make people happy and affect them in ways they wouldn't have realised."
Looking to the future Melisa plans to take advantage of the opportunities available in a COVID world where Hollywood films are produced in Australia. "I hope through this period, the American studios realise how hard working Australian cast and crew are," Melisa said.
Likewise, Heidi says she hopes Tavival Productions can go from strength to strength when "the world allows, as I feel there is still so much to be done for women in the film industry, with so many fascinating stories to tell".