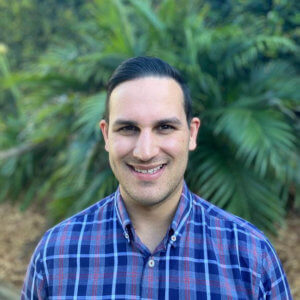 By Barry de Silva
National Communications Manager
Alex, who previously won triple j Unearthed, says this event will give aspiring musos a real understanding of what it takes to make it in the music business. "We're stoked to be sharing our perspective on what it means to be professional musicians in this evolving industry," Alex said.
"I think it's really empowering for students to hear that no one has all the answers. It's going to be great to have the opportunity to share the stage with Gordi and have an honest discussion about music, business and creativity with people," Alex added.
2018 ARIA-nominated 'Breakthrough Artist' is passionate about greater female representation across the music industry and can't wait to explore this theme at the upcoming event. "To have an industry that is only reflective and representative of one group of people is not indicative of the real world. I feel really passionately about female representation in our industry – not just on festival posters, but also behind the scenes – and to eliminate gender-based pay discrepancies," Alex said.
Joining Alex is ARIA nominated Gordi who recently performed at The Australian Open. During her career she has collaborated and performed with some of the world's biggest artists including Bon Jovi, Missy Higgins, Troye Sivan and Bon Iver.
Gordi agrees that greater representation is vitally important to the future growth of the music industry. "It is hard to believe you can do something if you don't see yourself represented in it. When there's increased visibility for women, those opportunities feel more possible," Gordi said.
Prior to their Industry Insight session at SAE Melbourne, Alex had some words of encouragement for musicians. "Work on your craft, be yourself, keep learning and be upfront about what you need to succeed."