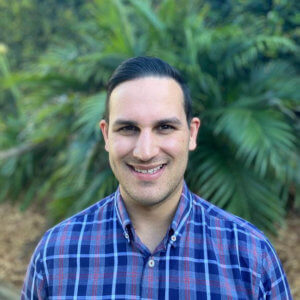 By Barry de Silva
National Communications Manager
The title of the project was born out of the way in which SAE structures its academic calendar, and came from a desire from Cameron and Kiara, during their Bachelor of Design, to create a student handbook that had a student perspective attached to it.
"We were playing on the idea that trimesters, rather than semesters, are quite unique to SAE, so we thought about a double entendre, and that's when we came up with Nice Tri," Cameron explained.
"We wanted to create something that was fun, came from the student's perspective, and was also relatable in many ways."
As part of the project, the two Perth design students created a full suite of assets including a printed student handbook, website, promotional animated video, and Instagram page. These all formed as part of their portfolios, and led them to securing jobs in the creative industry.
"Having had the chance to do a 2D animation in After Effects, has certainly helped me, and engaging with stakeholders in SAE's National Marketing team was good business experience," Cameron said.
Kiara added that 'Nice Tri' gave her the opportunity to develop a range of business skills, and gain an insight into life as a working designer.
"Researching what we wanted to achieve by gaining feedback from students, collaborating with team members, and liaising with external companies – these were all real world processes. It gave a good indication of what working in the industry is like," she said.
"Having gone through the WA graduate program, that got me interested in agencies as an avenue to work as a designer."
"This is my first proper role in a large company, and being involved in all aspects of advertising is really exciting. The Brand Agency work with a lot of major companies like Bunnings, Tourism WA, RAC and JB Hi-Fi – it's a great place to be a part of."
SAE Perth design lecturer, Andrew Goodlich, commented that strong industry realities are a key element of projects at SAE.
"Towards the end of their studies, students are empowered in teams to develop and exhibit major projects that demonstrate and showcase an industry applicable concept. The 'Nice Tri' project is an excellent example of these design investigations, with Kiara and Cameron producing a professional and viable commercial outcome for their portfolios that has led to employment in the industry."