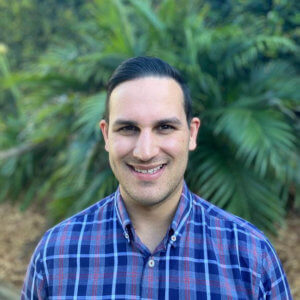 By Barry de Silva
Public Relations Manager
Games graduate Dylan Walker is capitalising on a booming games industry in Australia. The 27-year-old from Melbourne has recently had his game Elden: Path of the Forgotten released on the global gaming platform, Nintendo Switch. The Switch console has sold almost 62 million units worldwide since its release in 2017.
Originally conceived as part of his final project whilst studying the Bachelor of Games Development at SAE Creative Media Institute, Dylan said that Elden: Path of the Forgotten is a deeply personal game.
"The inspiration came from my experience of moving out of home when I was 15 years old – the game doesn't hold your hand and kind of throws you into a dark world," said Dylan
Following graduation, Dylan received funding from Film Victoria to produce Elden: Path of the Forgotten. This enabled him to employ a team through his company Onerat Games.
After working on the game for three years, In 2019 Dylan spent a further six months in Taiwan working with his publisher's in-house development team to complete the game.
Now that Elden: Path of the Forgotten has been finalised, Dylan is now working on his next (as yet unnamed) project with fellow SAE alumni, audio graduate Matt Schenkel.
"I had never programmed before attending SAE; I was an artist who didn't finish high school and I gained access to SAE through my portfolio submission. Studying at SAE gave me options to explore. I never thought I would be a programmer, but now I do it everyday and I love it," Dylan commented.
Prior to lockdown restrictions in Victoria, Dylan worked from the dedicated co-working space for the games sector – The Arcade in Port Melbourne. By networking with fellow developers, Dylan has observed the progress the industry is making both locally and internationally.
"Australia is currently one of the best places in the world for games development – indie games in particular; there is a lot of talented people and money being invested into this sector. Take advantage of it."