Bachelor of Games Development
START YOUR CAREER AHEAD OF THE GAME
Adelaide,
Brisbane,
Byron Bay,
Melbourne,
Perth,
Sydney
Bachelor of Games Development
Domestic Fees
Units x Costs ($AUD)
4 x $3,807
6 x $2,728
4 x $5,456
2 x $8,184
Indicative Annual Course Fees*
(based on 1.0 EFTSL)
$26,140 AUD Year 1
$21,824 AUD Year 2
$21,824 AUD Year 3
Plus Student Services and Amenities Fee (SSAF)
Indicative Total Course Fee*
(based on 3.0 EFTSL)
$69,788 AUD
Plus Student Services and Amenities Fee (SSAF)
* The Indicative Total Course Fee & Indicative Annual Course Fees reflects that students are charged fees on a per unit basis and the fee for a unit may increase.
For more information view the SAE Fee Schedule or visit the Fee & Payment page.
Bachelor of Games Development
International Fees
Units x Costs ($AUD)
4 x $4,439
6 x $3,178
4 x $6,356
2 x $9,534
Indicative Annual Course Fees*
(based on 1.0 EFTSL)
$30,468 AUD Year 1
$25,424 AUD Year 2
$25,424 AUD Year 3
Plus Student Services and Amenities Fee (SSAF)
Indicative Total Course Fee*
(based on 3.0 EFTSL)
$81,316 AUD
Plus Student Services and Amenities Fee (SSAF)
* The Indicative Total Course Fee & Indicative Annual Course Fees reflects that students are charged fees on a per unit basis and the fee for a unit may increase.
For more information view the SAE Fee Schedule or visit the Fee & Payment page.
6 Trimesters Full Time (Fast Track)
Complete your course faster by studying units across 2 years (6 trimesters).
Bachelor of Games Development
Course Durations
6 Trimesters Full Time (Fast Track)
Complete your course faster by studying units across 2 years (6 trimesters).
8 Trimesters Full Time
Complete the study units across 2.5 years. (8 trimesters).
9 Trimesters Full Time
Whilst still classified as a full-time study load, you will complete course units over a 3 year period (9 trimesters).
Part-time option available
If you want to take a little longer, that's ok too. We'll help you work out the best study load to suit your needs.
Note: Part-time is not available for international students.
---
We understand that things can change, so you'll have the flexibility to change your study load throughout your course if you need to.
Bachelor of Games Development
Start Dates
Adelaide
February 2024

May 2024

September 2024
Brisbane
February 2024

May 2024

September 2024
Byron Bay
February 2024

May 2024

September 2024
Melbourne
February 2024

May 2024

September 2024
Perth
February 2024

May 2024

September 2024
Sydney
February 2024

May 2024

September 2024
Bachelor of Games Development
Domestic Entry Requirements
Domestic students must meet one of the following criteria:
Completion of a Australian Senior Secondary Certificate of Education (QCE, WACE, HSC, SACE, etc) (like your Year 12 certificate or equivalent); OR
Completion of a Diploma level qualification issued under the Australian Qualifications Framework (AQF); OR
Completion of a Certificate IV level qualification issued under the Australian Qualifications Framework (AQF); OR
Bachelor of Games Development
International Entry Requirements
International Entry Requirements
Minimum age requirements
International students seeking admission to SAE must be 18 years of age OR must be turning 18 during their first trimester of studies at SAE.
Academic requirements
Successful completion of secondary school studies (assessed as an equivalent of Australian Year 12 secondary studies). Minimum overall pass is required.
English language requirements
International English Language Testing Sydney (IELTS): An overall score of 6.0 or higher with no individual band lower than 5.5 (only the Academic Test is accepted), OR
Test of English as a Foreign Language (TOEFL): 73 overall (internet-based test), OR
Pearson Test of English (PTE): Academic score of 46 or higher, OR
Completion of Year 12 English in an Australian secondary school or college or equivalent with a minimum result of "Satisfactory" or equivalent.
BACHELOR OF GAMES DEVELOPMENT
Make the transition from gamer to game developer, exploring a range of genres for a range of platforms – roleplaying games, platformers, adventure, PC, FPS, mobile, and VR.
Not only are games becoming some of the biggest entertainment properties in the world, but industries are now also using the positive effects of 'gamification' and serious games to encourage behavioural change, particularly in fields of healthcare, training, and safety.
Games have the potential to change the world, and we can give you the skills to help change yours. Our bachelor's degree starts at the base level and builds your expertise in programming and design.
As a student of Games at SAE, we offer small classes and one-on-one mentoring opportunities you may not find in a larger university. You'll develop and apply advanced techniques and strategies to use industry software like Unreal Engine, Unity3D, and Maya. In addition to this, you could develop for technologies such as Oculus Rift, HTC Vive, Android, and iOS. You'll also learn to speak how the professionals do with expert mentors guiding you in industry-standard languages C++ and C#.
Your growth and development as a creative practitioner will be assessed through the completion of industry-based projects and help you build up a body of work and a portfolio to share with potential employers or first clients.
In preparation for an industry that commands agility and adaptability, you'll cut your creative teeth on projects in partnership with your course peers. As your skills develop and you work on more dynamic projects, you'll apply your capabilities to cross-discipline projects. By the end of your course, you could be collaborating with fellow students across all SAE disciplines.
With a Bachelor of Games Development, you'll be ready for cutting-edge industry roles using modern creative business concepts and strategies. Career options include Mobile App Developer, Level Designer, Systems Designer, or UX Designer.
Ultimately, this is all about a qualification that will expand your career. There is work placement as part of your course, to provide practical experience and help build your network. We'll also equip you with employability skills, giving you professional strategies in communication and self-promotion.
Your epic adventure in gaming starts here.
Career Outcomes
What jobs will this course lead to?
Game Designer

Game Economy Designer

Level Designer

Simulation Specialists

Analysts

Community Managers

Systems Designer

User Experience Designer

Graphics Programmer

Games Writer
Jair Wallace
"The best memories I have of my time at SAE are my interactions with other students and lecturers. With so many like-minded people surrounding you at all times, you can't help but be inspired and guided to new and exciting ideas on a daily basis."
SAE Alumni | Current Job: Games Designer and Developer
Regine Caramancion
"I really appreciated how my course at SAE not only started with the basics of game development, programming and design, but they were also able to immerse us into what the industry is like."
SAE Alumni | Current Job: Independent Games Developer
Nik Pantis
"When I was doing my major project, I was encouraged to collaborate with students who were studying audio or design, and that's exactly what you do in the real world. You have to learn how to get along with people who have different skill sets to yourself and navigate through any issues."
SAE Alumni | Current Job: Production Manager, Ubisoft
Why study a Bachelor of Games Development at SAE?
A collaborative learning environment where your teachers are also your mentors.
A range of approaches to learning and teaching - virtual and on-campus - that provides flexibility, real-world application and support for students.
Advanced mentoring in techniques and strategies to use industry software like Unreal Engine 4, Unity3D and Maya.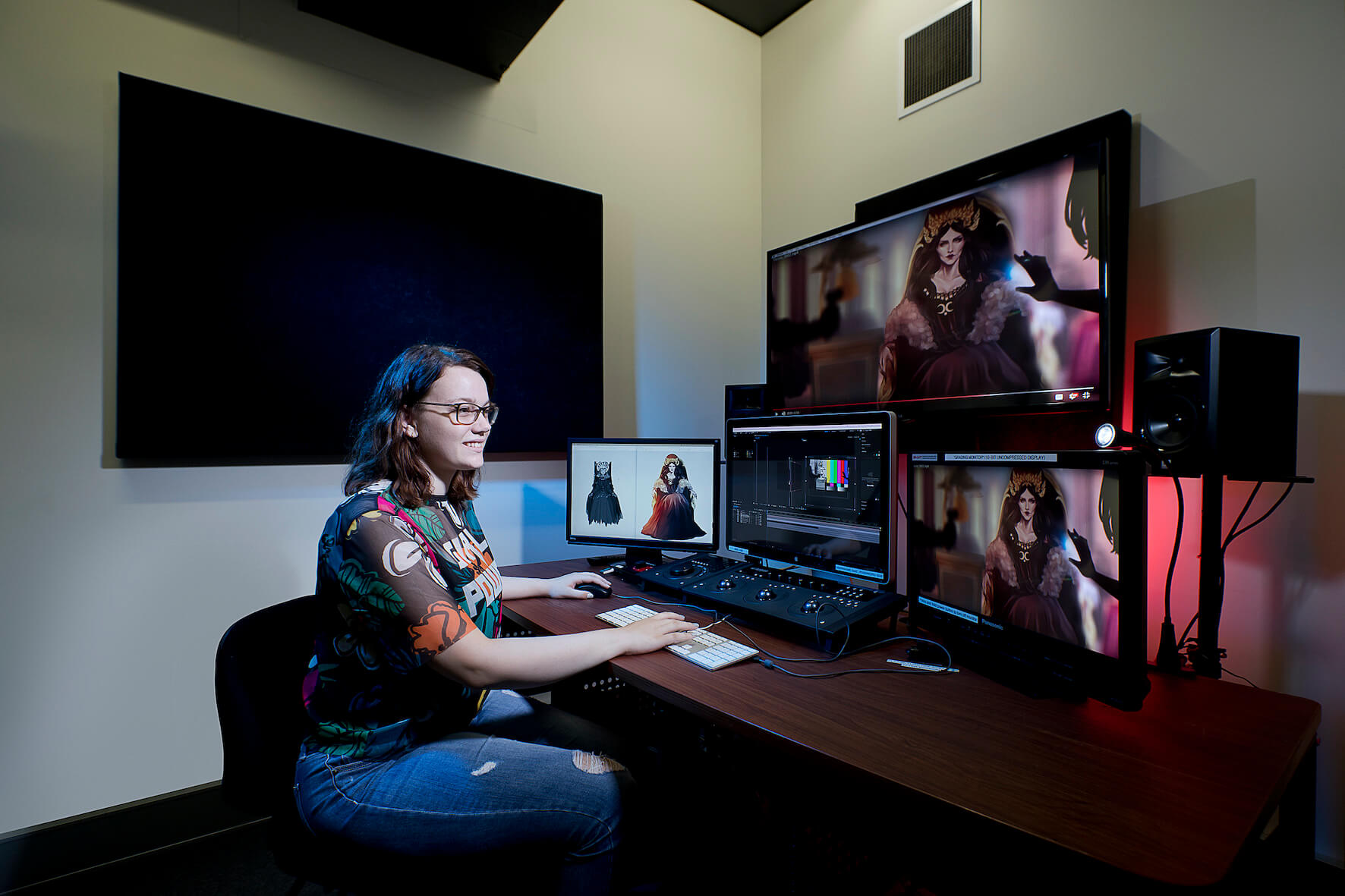 Learn and apply advanced-techniques and strategies to use industry software like:
Unreal Engine 4, Unity3D, Autodesk 3D Studio Max and Maya
Practical, immersive training
Learn as you collaborate on real-world projects and briefs. Build a portfolio to share with an employer or first client.
Cross discipline collaboration
Apply your skills and work with other students on film, audio, and animation projects at SAE.
Expand your career
Graduate with a portfolio, work experience, employability and entrepreneurial skills and a network of fellow creatives.
YOUR CAREER IN GAMES BEGINS NOW
Games Development Skills
Gameplay programming
Game engine scripting
Game design
C++ and C# programming language
Tools development
Course Structure
The Bachelor of Games Development is broken up into three distinct stages, each designed to develop different skills.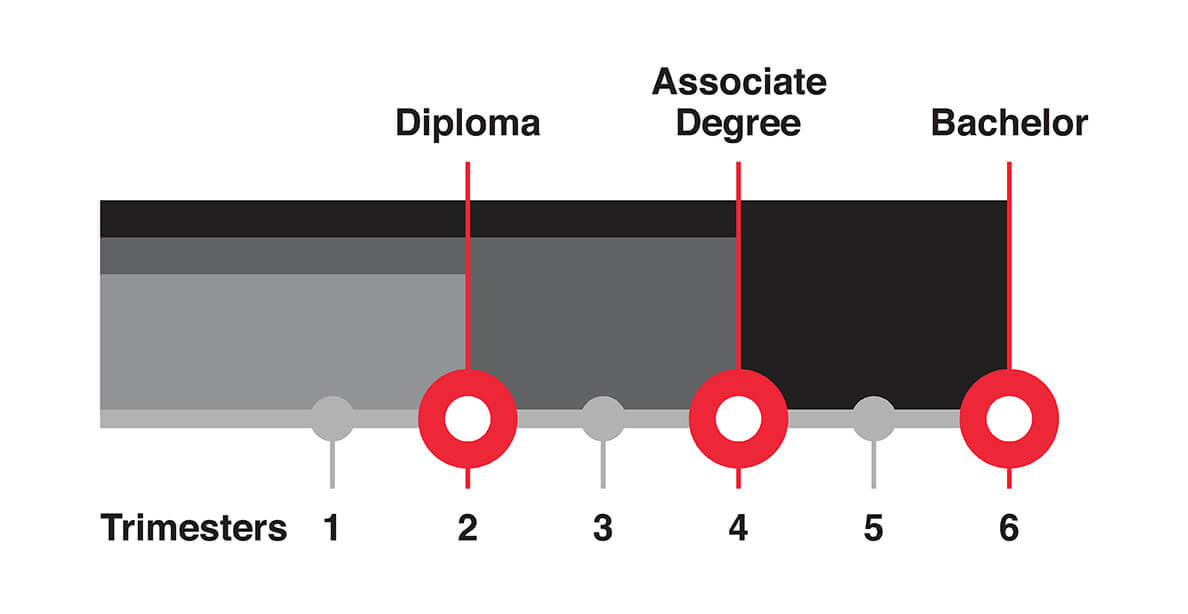 Develop the essential technical skills and the knowledge required to collaborate with other creative media students and professionals.
Credit points: 10

Beyond technical and craft skills, expert practitioners also have an understanding of the historical, scholarly and cultural context of games. Through developing your ability to identify scholarly and authoritative resources, your skills in research, and your capacity to argue, present and write academically, you will become a more literate creative. You'll be able to apply these skills in industry to build better outcomes for your project and company with strong links to both the past and future of Games.

Potential projects: Working in a team, you'll develop a paper and digital presentation in the style of a Games Developer's Conference.
Credit points: 10

Game scripting is a common method of controlling the behaviour and sequencing of events and interactions within a game or scenario. Scripting can be thought of as a discrete language that uses principles of mathematics, combined with rules of syntax and patterns, to provide instructions for a computer to follow.
In this unit, you will implement a range of basic game functionality by utilising data manipulation, formulas, object creation, defining of behaviours, and working with event systems. You will also build an awareness of how to use these elements within common game scripting languages and environments.

Potential projects:
Build a simple game from scratch using an existing game engine such as Unity with C#.
Credit points: 10

This unit will introduce you to the mindset and skillset of the creative entrepreneur, and transform your approach to problem-solving. You will analyse historical and contemporary models of leadership and best practice in entrepreneurship, and use tools for project design that include ideation, problem framing, and pitching. The skills in this unit will assist you in developing your creative thinking, exploration, and experimentation methods, allowing you to experiment with project design and content for creative media.
Credit points: 10

Games development uses assets from a range of creative sources including 3D models for environments and objects and 2D assets for menus and backgrounds. In this unit You'll gain an understanding of the production and implementation of these types of assets.

You'll gain practical experience with 3D modelling, lighting, shading, animation and rendering to gain a foundational understanding of a range computer graphics concepts. You will also reflect on the theoretical principles behind the development of computer graphics through critical analysis.
Credit points: 10

In order to design and create games we need to be able to understand game systems and how they generate player experience. Games are complex, sitting at the intersection of art, technology, and psychology. To be able to become an effective game developer, it's important to start at a point where you can experiment and see the immediate outcomes of your decisions upon a product. It's for this reason that most game developers start off with small, rapidly developed games or modifications to check their thinking. In this module you will learn how to analyse existing games to identify and describe their core elements and interactions. You will apply this understanding to manipulate existing games in addition to designing new ones, and then check the effectiveness of your work through playtesting and player feedback.
Credit points: 10

Game systems increase in importance and complexity in proportion to the size of a project. This relationship requires modular and reusable systems within game development pipelines, which can be applied to other projects. In this unit, you will extend basic scripting principles by implementing event-systems and applied mathematics in the form of modular game systems. This will involve reviewing good code design by developing or modifying fundamental game systems driven by geometry, vectors, and physics, such as input systems and character controllers, as well as researching, designing, and developing a complex game system, such as a 2D boss battle system, RPG dialogue system, or action-adventure inventory system.
Credit points: 20

In order to create games, you must be able to manage the complexity of the game development process. In this unit You'll build familiarity with toolsets and existing industry practices to formulate and execute clear plans for delivering games assets and features on time and of a high quality.

Work in a team to pitch, design, plan and deliver a game in response to a brief, where You'll extend your existing skill sets in design and scripting to craft a broader range of gameplay systems and features. This will involve learning and applying teamwork and organisational skills with your your classmates, as well as feedback, testing and iteration processes for the game itself.

Potential projects:
Work as part of a team to pitch, design, plan and deliver a game in response to a brief.
Broaden your scope to work on complex multidisciplinary projects in accordance with industry standard practices.
Credit points: 10

In CIM210 you will be working on interdisciplinary projects that relate to some of the most important concepts in contemporary media production. You will learn practical and analytical skills in order to help you develop your creative powers and meet briefs that take you out of your comfort zone. You will need to bring all of the skills you have learned so far: technical skills, research skills, communication skills and a growth mindset, and be prepared to encounter new concepts and new ways of working.
Credit points: 10

Media and culture are not simply entertainment, but something that affects the "real world", our everyday lives, and our worldviews. As such, we will not ask whether media accurately reflect the real world but instead ask how media shape, reinforce, and challenge power structures that influence our understanding of the world and ourselves. This unit takes a 'critical theory' approach to analyze media and culture. In this unit, you will explore media texts, contexts and meaning, society and subjectivity, pop culture aesthetics, and critical cultural discourses that inform creative media practices.

Drawing on a range of creative content and analytical frameworks, you will be encouraged to develop ways of thinking about media and culture that demonstrate a broad awareness of aesthetic principles and stylistic trends; subjectivity, agency, ethics, and relations of power; contexts, disciplines and discursive formations. In support of this exploration, you will produce a range of media artifacts that explore and contextualize the relationship of media to culture through individual analysis, collaborative and interdisciplinary creative practice, and critical reflection.


Credit points: 30

Game design and development relies as equally on knowledge and skills, as it does on the eureka moment of creative design inspiration.

In this unit, you will ideate and develop one or more game prototypes. You will test these against criteria for success and identify the best prototype.

You will develop this prototype further, exploring more advanced game design techniques and evaluate them with an audience.

Potential projects: In collaboration with Audio and Animation students you will work towards developing a number of projects within a simulated studio environment.
Credit points: 30

Game development relies on processes and patterns to solve common problems that are well known to programmers. You will undertake these processes and evaluate common programming patterns that are core to the development of games. You will also explore more advanced mathematics techniques that are utilised in common game-engine systems.
Credit points: 30

In this studio unit, you will focus on developing games with meaning, inquiry, and purpose.

As a game designer, you have an opportunity to tell authentic stories and narratives through gameplay and other mechanics. You will employ techniques to convey a consistent theme and style throughout your project, and influence play in outputs and inputs.
Credit points: 30

Game development requires the development and implementation of tools that extend existing or new game engines in order to achieve efficient pipelines. Game programmers, in collaborating with game designers, are critical to meeting the technical needs of the game project. In this studio module, you will develop tools, libraries, AI systems and technical-aesthetic optimisations to achieve the aims of the game project.
Execute a project of your own design which is of a high quality and externally published, with the knowledge to commercialise if you choose. You'll also apply your skills through industry work placement.
Credit points: 20

This is the first unit in a two-part process of developing a collaborative project, designed to meet professional publication standards. In a group, you'll design and execute a full-scale creative project which will be designed to a specific target audience and market of your team's choosing.

Working closely with SAE Project Supervisors, your project will be guided through formal pre-production and production processes to deliver a creative media project. If you are undertaking a specialisation in your course, you will be required to align it with this capstone project as part of the approval process.

This unit is designed to support the pre-production process, long term success of the project and the fair and equitable contribution of group members. You'll present to the panel your forward plan for the project, which demonstrates rigourous pre-production processes to mitigate risk to ensure the project can be delivered on time and to specification.

Once you successfully complete this unit the emphasis of the capstone project development will move away from pre-production into full production mode.
Credit points: 20

In this studio unit, you will focus on bringing games to a particular audience or market while continuing to develop their array of skills in visual art, audio, project management, writing, and other game production-related fields necessary to bring a game project to release.

You will examine and implement the commercial sustainability of projects, and understand the marketing and communications needs of various markets and platforms. You'll apply an understanding of monetisation, market analysis, issues of intellectual property and the ethics of game design.
Credit points: 20

This unit brings together a range of intermediate to advanced programming concepts and techniques, and you will focus on programming for several distinct hardware platforms. The code written in this module will be guided by portability and efficiency on multi-core or multi-GPU machines. Lastly, you will investigate and demonstrate networking techniques to provide more options for game design, online social features, or cloud-based saving.
Credit points: 20

CIM330 Major Project Production, along with CIM310 Work-Integrated Learning and CIM312 Major Project Development, form the final capstone experience of your undergraduate studies. In CIM330, you will build on the project plan and pre-production work that you have completed in CIM312. You will now complete the production and delivery of your final creative work. This will include the execution of the marketing and distribution plan developed in CIM312. Broadly speaking, this unit is about production and exhibition.

You will apply all of the production processes and procedures you have learned over the course of your degree and record these in your Documented Professional Practice as a means of demonstrating your progress and contribution within your team.

In this unit, your final project will now move into its production phase. Over the coming weeks, you will work collaboratively to deliver your creative work. You will apply the processes and standards you have learned throughout your learning at SAE. You will keep a record of this production process via Documented Professional Practice and deliver the production documentation appropriate to your project. Your CIM330 project supervisor will be a reference point for this documentation process.

Your project supervisor will meet frequently with you and your team during the trimester and will work with you to control and guide the scope of your project. This process ensures that by the end of CIM330 Major Project Production you will have a portfolio piece that represents the sum total of your skills and experience, delivered on time and to specification.
Credit points: 10

The aim of this unit is to introduce you to the core business structures, management frameworks and marketing strategies used by contemporary creative professionals. You will discover the key behaviours and practices of successful creative business people and the business principles they implement – strategies you can use in your own professional practice. This knowledge will assist you in effectively exploring your creative business niche, encouraging you to develop and operate as a sustainable professional within your chosen media field. Through an examination of marketing strategies and processes, you will be able to identify and target specific consumers and markets. You will then research and develop a product- or service-based business that meets the demand within these target markets. You will also develop fundamental marketing, promotional, communication, and financial skills essential to running a creative media business as well as exploring start-up methodologies and structures within the creative industries.
Credit points: 10

The transition from study to work is an important step for you as an emerging professional in the creative industries. Work Integrated Learning provides you with a professional experience opportunity that both complements and further deepens the skills and knowledge you have gained from study. Throughout your studies you have had to learn on the job (in projects), focus on building strong relationships with people, develop strong communication skills, and use a range of transferable skills. During your work placement you will put this knowledge and skill set into action in a real-world professional workplace. This is a valuable opportunity to gain experience in a professional setting and further develop your job-readiness. The Work Placement requires a minimum of 80 hours at one or more host organisations. Both the student and the host are required to complete an SAE Agreement that formalises the placement. Work placements can only commence after Stage 1 of your Bachelor course has been completed, and only upon successful completion of CIM151/ CIE152 and approval from the local Industry Liaison Coordinator (ILC). If approved by your ILC, you may undertake a work placement before official enrolment in CIU310/CIM310, and 'bank' the work placement hours.

The Work Placement Handbook outlines in detail the assessment tasks and obligations of students and hosts. Attendance in this unit also includes a minimum of nine hours of class time for the delivery of unit information and development of documentation. All elements must be successfully completed to the defined standard to receive a Pass.
GAMES DESIGN: GA7G4
080196J (6 TRIMESTERS)
080175C (8 TRIMESTERS)
102340J (9 TRIMESTERS)
GAMES programming: GA7P4
102299E (6 TRIMESTERS)
080174D (8 TRIMESTERS)
102832M (9 TRIMESTERS)
Australian Qualifications Framework
AQF Level: 7
FULLY ACCREDITED BY TEQSA
We consult closely with industry professionals so you can expect a course that's highly relevant and equips you with sought-after skills.
To get a FEE-HELP* loan, you must:
Be an Australian citizen and study at least part of your course in Australia or be a New Zealand Special Category visa (SCV) holder or permanent humanitarian visa holder and meet the residency requirements. Permanent residents can only get FEE-HELP for approved bridging studies be enrolled in a fee-paying place at a provider that offers FEE-HELP loans be enrolled in an eligible course at your provider by the census date (your provider can tell you if your course is eligible)
Submit the Request for FEE-HELP loan form to your provider by the census date
have an available HELP balance.
Not have undertaken more than 2 years' worth of higher education study in the last 12 months, unless your provider has assessed you as capable of taking on a higher study load.
Have a Unique Student Identifier (USI) prior to the first census date to be eligible for FEE-HELP if you are starting a new course in 2022. Applying for a USI is fast and free, and you keep the same USI for life. You can apply for a USI, or check if you already have one, at www.usi.gov.au.
If you are studying at a non-university higher education provider, you must maintain a pass-rate of 50 percent or above to continue to be eligible for FEE-HELP.
* Terms and conditions apply. For the latest updates regarding FEE-HELP please refer to sae.edu.au/fees
SAE has three intakes per year: February, June and September. Short courses and certificates courses may have different intake timings. View our academic calendar for trimester start dates or contact your campus for further information.
You can choose to study most of our courses in a part-time capacity. An SAE course advisor will be able to give you more information about the study options for your chosen course.
Note: Part-time is not available for international students.
We carefully design and deliver all our units to help you develop the knowledge you need to be successful in your chosen field of study. Courses and course units at SAE follow best practice teaching and learning.
CREDIT AND RECOGNITION OF PRIOR LEARNING


SAE may recognise your prior learning and may grant credit towards satisfying the requirements for a higher-level program. This is applied where previous learning is considered equivalent to the content and learning outcomes prescribed for units within the program.
For full details, please refer to SAE's policy on recognition of prior learning and credit transfers.
YOUR DREAM CAREER BEGINS NOW

With our industry connections, specialised teachers and personalised education in world-class facilities, you can unleash your creative future with confidence.