Diploma of Augmented and Virtual Reality
GET AHEAD OF THE GAME IN AR AND VR
2 Trimesters Full Time (Fast Track)
Complete your course faster by studying the 7 units over approximately 7 months (2 trimesters).
Diploma of Augmented and Virtual Reality
Course Durations
2 Trimesters Full Time (Fast Track)
Complete your course faster by studying the 7 units over approximately 7 months (2 trimesters).
3 Trimesters Full Time
Whilst still classified as a full time study load, you will complete the 7 units over one year. (3 trimesters)
Part-time
If you want to take a little longer, that's ok too. We'll help you work out the best study load to suit your needs.
Note: Part-time is not available for international students.
---
We understand that things can change, so you'll have the flexibility to change your study load throughout your course if you need to.
2022 - Adelaide - Trimester - 1.2
Diploma of Augmented and Virtual Reality
Start Dates
Online
February 2022

May 2022

September 2022
Diploma of Augmented and Virtual Reality
Domestic Entry Requirements
Domestic students must meet one of the following criteria:
Completion of an Australian Senior Secondary Certificate of Education (your Year 12 certificate) or equivalent; OR
Completion of a Certificate IV qualification or higher (for example a TAFE Certificate IV); OR

Diploma of Augmented and Virtual Reality
International Entry Requirements
International Entry Requirements
Minimum age requirements
International students seeking admission to SAE must be at least 18 years of age prior to the commencement of their study.
Academic requirements
Successful completion of secondary school studies (assessed as an equivalent of Australian Year 12 secondary studies). Minimum overall pass is required.
English language requirements
International English Language Testing System (IELTS): An overall score of 5.5 or higher with no individual band lower than 5.0 (only the Academic Test is accepted), OR
Test of English as a Foreign Language (TOEFL): 63 overall (internet-based test); OR
Pearson Test of English (PTE): Academic score of 36 or higher, OR
Completion of Year 12 English in an Australian secondary school or college or equivalent with a minimum result of "Satisfactory" or equivalent.
YOUR CAREER IN ARVR BEGINS NOW
Learn in a collaborative environment where your teachers are also your mentors.
From day one you'll start creating under the guidance of expert lecturers.
SAE has a range of approaches to learning and teaching that can be activated to provide flexibility in the face of changing circumstances as required.
Practical, immersive training
All work is project-based, with no exams.
Flexible course options
Upon completion, you will be eligible for up to 80 credit points towards the Bachelor of Games Development (Game Design).
Fundamentals of VR and AR
Develop skills in augmented reality, virtual reality, mixed reality, haptic technologies, human-computer interaction, and prototyping.
Become job-ready
To complement your technical skills, you will develop communication, introductory project management, teamwork, and collaboration skills.
Augmented and Virtual Reality Skills
Augmented reality
Virtual reality
Mixed reality
Haptic technologies
Human-computer interaction
Prototyping
Course Structure
The Diploma of Augmented and Virtual Reality is stage 1 of the 3 stages of a Bachelor.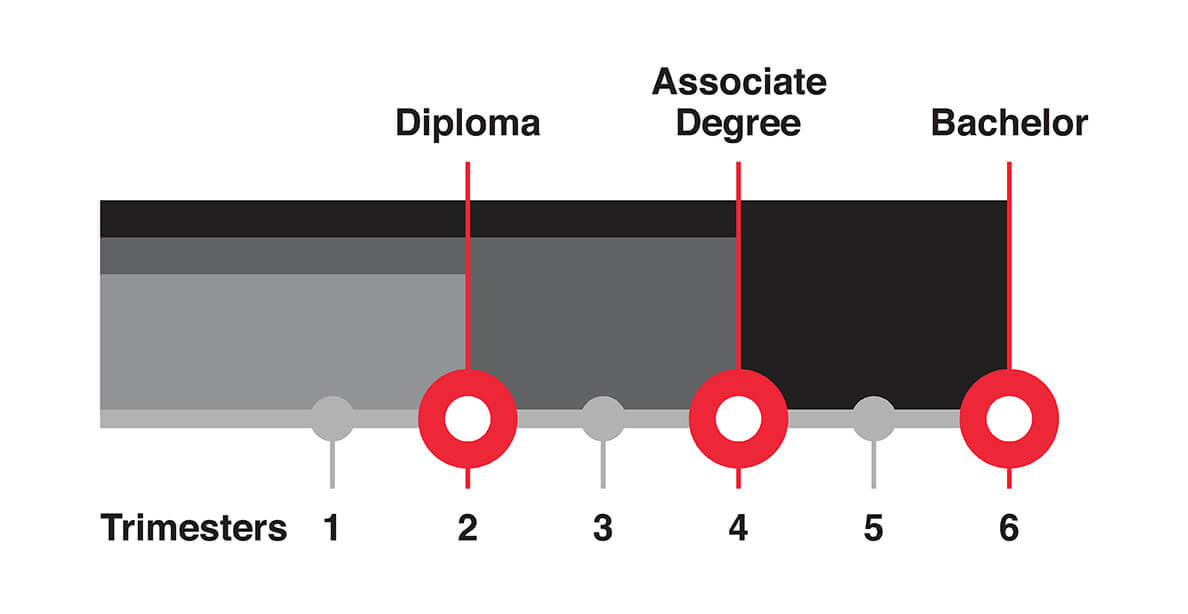 This course consists of 7 units
Credit Points: 10

This unit develops your scholarly skills and processes through an exploration of virtual, augmented and mediated reality theories and practice. Beyond technical and craft skills, expert practitioners also have an understanding of the historical and cultural context of their medium. Through developing your ability to research, analyse, argue, present, write, and cite relevant theory, you will become a more literate and capable creative. This knowledge and these skills can be applied in industry and research settings, to benefit your projects and company.
Credit Points: 10

In order to design effective virtual reality experiences, you must understand the unique aspects of virtual reality. In this unit, you will identify and describe the core elements of virtual reality experience design. You will create prototypes that demonstrate these principles and observe and reflect on the results. You will work together in teams to produce prototypes and will be expected to document and reflect on the experience.
Credit Points: 10

High performance mobile computing technology, mobile sensor technologies, and modern real time rendering engines are facilitating a new wave of augmented reality applications in the market. This unit aims to provide you with the knowledge and experience to utilise these tools to understand augmented reality solutions designed for a wide variety of markets. Using a range of frameworks and prototype applications you'll apply augmented reality concepts and technologies to a range of needs. You will have an ability to understand and design for user embodiment of virtual and physical worlds.
Credit Points: 10

Augmented, mixed and virtual reality applications present an opportunity for physical and virtual interaction. Mixed reality hardware provides a means of connection between the virtual and augmented reality additions or replacements of the physical. This unit aims to give students experience in a range of physical and virtual hardware interfaces that facilitate immersion and quality of experience.

Credit Points: 10

This unit aims to develop your understanding of the creative media industries by studying the evolution of the industries over time. Change, evolution and disruption within creative media industries occur regularly and change the way the industries operate by displacing an existing market, industry, technology, person or process and creating something new which is more valuable. Change, evolution and disruption are inevitable and both creative and destructive processes.

In order to develop a career within the creative media industries, you will need to prepare for this disruption and evolve your employability skills over time. The key to maintaining this career is developing hard and soft skills, refining current skills sets and anticipating future changes in required skill sets. You will need to understand how the audience informs and influences the production and distribution of creative media products and how this in turn affects the skills required to succeed within the creative media industries.

You will study these topics alongside your colleagues in other disciplines, to develop an understanding of the intersections between various creative media industries.

Credit Points: 10

Managing Software Projects covers the key skills and knowledge required to work within software development projects as a paraprofessional. The unit simulates a real world creative media project in which you'll work under the supervision of more senior technical and executive staff, with a simulated client relationship.
Credit Points: 20

Computer Mediated Reality Major Project brings together all the skills, knowledge and behaviours you will have acquired into the creation of a project, which combines multiple technologies and techniques. You will work in a simulated work environment under guidance from your tutor through the ideation, planning, development, refinement, and handover of a project of their own design.
102828G (2 TRIMESTERS)
099435K (3 TRIMESTERS)
Australian Qualifications Framework
FULLY ACCREDITED WITH TEQSA
FULLY ACCREDITED WITH TEQSA
We consult closely with industry professionals so you can expect a course that's highly relevant and equips you with sought-after skills.
Career Outcomes
What jobs will this course lead me into?
Entry-level Augmented Reality

Application Designer

Entry-level Augmented Reality Application Developer

Entry-level Virtual Reality Application Designer

Entry-level Virtual Reality Application Developer Interaction Designer

Production Assistant

App Developer
Course FAQs
SAE has three intakes per year: February, June and September. Short courses and certificates courses may have different intake timings. View our academic calendar for trimester start dates or contact your campus for further information.
All SAE HE and VET courses are government accredited. This means that the qualifications you receive upon graduation are recognised all around Australia and internationally.
YOUR DREAM CAREER BEGINS NOW
With our industry connections, specialised teachers, and personalised education in world-class facilities, you can unleash your creative future with confidence.