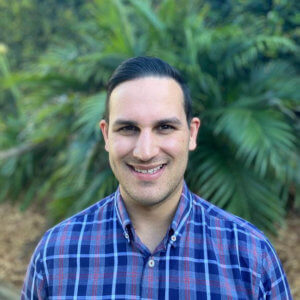 By Barry de Silva
Public Relations Manager
Following a voluntary redundancy from Canon, Joal took the opportunity to take a step back and find out what he wanted to do with his life. "For a while I'd wanted to pursue more creative options with my career, and I figured if I didn't take the opportunity at that moment, I probably wouldn't ever," Joal said.
"I met with a careers advisor, and she asked me what my dream job was. That is what sparked me to study film at SAE."
At SAE Sydney, Joal studied Bachelor of Film. "My education at SAE was so diverse – it allowed me to explore the different elements of filmmaking."
After graduating, Joal pursued a career at award-winning film studio, Animal Logic – one of the world's leading independent creative digital studios that has been producing design, visual effects and animation for 30 years. With animation studios in Sydney and Vancouver, Animal Logic has worked on Hollywood blockbusters including Peter Rabbit 1 and 2, The LEGO Movie franchise. and Happy Feet.
"I had always wanted to work at Animal Logic, given their reputation in the film industry. It's been a great experience so far. Everyone comes from a different background and brings something different to all the projects we work on. It's been exciting to use my previous skillset as a software engineer in my new role as a Technical Director.
"My team and I are essentially the bridge between the creative and technical departments, so I get a full 360 degree understanding of everything that's happening on a feature film," Joal added.
"I love working at Animal Logic and I hope to stay here for some time. At SAE, I enjoyed having the chance to work in post production – I hope to utilise some of those skills again in the future."
Tags
Alumni
Career
Film
SAE
Student
Studying at SAE
Sydney