The SAE guide to Open Day
Brisbane -
Byron Bay -
Melbourne -
Perth -
Sydney -
Adelaide -
Online (Aus)
26 May 2021
The SAE guide to Open Day
26 May 2021
Plan. Meet. Discover
So you have registered for the Open Day event at your local SAE campus. What next?
It can be a little overwhelming coming to an Open Day event. Beat the case of the empty-head syndrome – "What was that question I had…?" – plan ahead, get in, have fun, get the information you need to make an informed choice and get on to enjoying your weekend.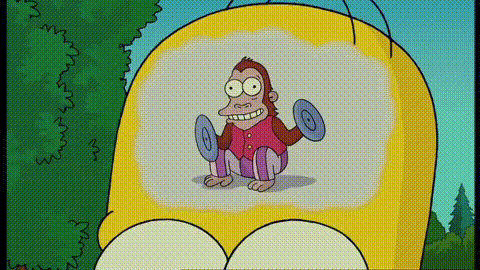 Beat the 'Empty-head' syndrome
Here is our (Survival) Guide to Open Day at SAE
Before the event
Get with the program
Have a look at the Open Day Events program and find the session or showcase that relates to the area you're interested in.
PROGRAMS FOR 2021 coming soon

You can take a campus tour, chat with the Admission team to discuss enrolling, check out student works and showcases. There will be real-time presentations in Animation, Audio & Music, Creative Industries, Design, Film, Games, and Virtual Reality.
Grab a copy of the program. There will be staff on the day to help direct and orientate you!
Highlight the events you would like to attend.
Visit the studios relevant to the area of study that interests you.
Speak to the lecturers about courses and study options.
---
Ask the right questions
Here are some practical frequently asked questions that will help you get the information you need about future studies at SAE.

Ask the questions that matter most to you
 It is good to prepare some specific questions around the information that matters most to you. It is your creative future and we want to ensure you can make the most of your day with these suggested questions.
How will SAE help me get a creative career?
What opportunities are there in these industries?
What's the difference between a private provider and a public university; for example, "why should I choose SAE"?
Do I need any experience in this area?
Can I study part-time, or defer my studies once I enrol?
What software does SAE use (e.g. to develop games)?
What have SAE students gone on to do and achieve? Does SAE have any Alumni I might know?
---
ON THE DAY
Plan your threads
It's all about comfort so plan on wearing something you can trek around in. Campus tours happen all day. You want to be thinking about your next question to ask, not that blister forming on your heel!
Built for comfort
Ditch the car
SAE campuses are often located in urban areas, close to the action and hustle and bustle. Parking can be limited so plan on using public transport or locate the parking lots around the campus that offer all-day weekend parking.
Look out for the men in black
If you have a question, need some directions, want to speak to a lecturer, student services, students or any other SAE representative, keep an eye out for the 'men (and women) in black'! We are here to help.
 Our SAE men (and women) in black
Grab some swag
Grab some SAE merchandise, a course guide and an SAE bag to carry it in. See us at the door when you check in.
Explore the city
SAE Institute has locations in some of Australia's most vibrant cities. Find out more about each city here:
Charge your phone/tablet ahead of time
You may want to take photos of yourself, your friends or the equipment you see. Maybe you need to coordinate your UBER, check-in at Open Day or keep your notes on hand. Keep your charger on hand, you can always plug in on campus!
JOIN THE #SAECREW
The #saecrew is made up of professional staff, lecturers, tutors, students and graduates representing facets of the creative media industries and beyond.
SAE offers courses in Animation, Audio & Music, Creative Industries, Design, Film, Games and Virtual Reality. We also offer Postgraduate certificates, diplomas, and a master's program.
If you are interested in a future in the creative industries, why not join the #saecrew.
Check out the different ways to connect with SAE or free call SAE on 1800 723 338.