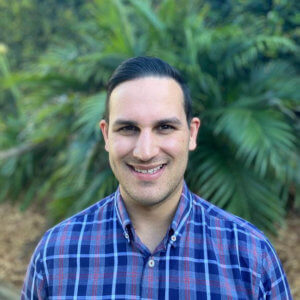 By Barry de Silva
Public Relations Manager
It's the start of a new year and with it brings a bright new creative dawn. This is the chance to collaborate, engage with new opportunities, and chase those dreams we've been putting off. Look out, 2022 is going to be a huge year for creatives.
Creativity cannot be replaced
Several years ago the World Economic Forum said that creativity will be vital in the future as AI would take over half of human work within the next 15 years – and the pandemic has only accelerated this further. Creative jobs will always survive because creativity is a uniquely human characteristic that no algorithm can replace…not anytime soon anyway!
New opportunities have sprouted
In a study by Microsoft earlier this year, it was reported that 45 per cent of businesses in Australia have had the opportunity to innovate and digitise what they do since the pandemic began. With the production of immersive experiences, graphic designers, animators, game developers and even audio engineers will be in high demand to build these environments. With a number of major film studios moving their operations to these shores over the last year, it's a great time to get into the film industry too.
We can get together
With state borders opening up, it will be an incredible opportunity to meet up with friends you haven't seen for ages, and connect on projects you've been putting off. We've learnt a lot over the past couple of years, but I'm sure we can agree there's nothing better than jamming or bouncing ideas around in person. 
Time to chase our dreams
The pandemic gave us time to breathe and reflect on what we want to do with our lives. The Australian Council for the Arts reported last year that over a quarter (27 per cent) of Australians feel more creative since the pandemic started – and we have to agree. Maybe it's time to do that short course or bachelor's degree you've been thinking about.
Tags
Career
Study advice
Studying at SAE
Tips
Year 12