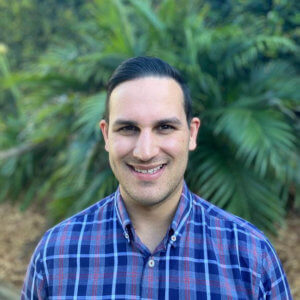 By Barry de Silva
National Communications Manager
When COVID-19 affected the Choir's ability to perform their live concert, 'A Night At The Opera', they received funding through the City of Boroondara and enlisted the help of SAE Melbourne students to record the concert for the aged care communities that were not able to attend in person.
The Choir's Artistic Director Nick Dinopoulos praised the work of the SAE audio and film students involved in bringing the performance to life at the Hawthorn Arts Centre.
"It was wonderful to work with students from SAE on our first concert back since the pandemic began. Their attention to detail and professionalism was simply outstanding. It was absolutely clear that they cared about getting the best possible result, and their enthusiasm for the project was great to see," Nick said.
Since the start of the pandemic, residents in the aged care community have been more heavily impacted than most. This added significance to the performance, Nick added.
"Being able to share our performance with residents in aged care has been incredibly important. The opportunity to foster connectedness through this project has provided a renewed sense of purpose for us all."
Carli Monteath, a first-year student at SAE, acted as one of the assistants on the project. "Watching live music is one of my favourite things to do, so to be working on this with the Australian Boys Choir was really thrilling," Carli commented.
In his final year of his Bachelor of Audio degree, William Loo helped lead the team and expressed his appreciation for what the Choir achieved with their performance.
"Their vocal range and the way they articulated certain words blew my mind – it was fantastic to witness and be a part of," William said.
By getting an understanding of what Nick and the Choir wanted to achieve, William said they were able to deliver a quality production. "They wanted a pristine recording that illustrated their values, which they could then share with the general public.
"To achieve this, we made sure we worked around the performers – for example, I coordinated with the pianist to make sure any microphones I used didn't distract their performance. We wanted them to feel so comfortable that they'd hardly notice we were there."
SAE General Manager, Dr Luke McMillan believes projects like these are immensely important for the music industry and the wellbeing of the community.
"The live entertainment industry in Australia has been devastated by COVID-19, losing $23.6 billion in 2020 alone. I am humbled to see our students using their talents to bring the outstanding performances of the Australian Boys Choir to the aged care community."