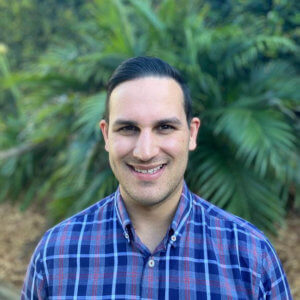 By Barry de Silva
Public Relations Manager
SAE Director of Marketing, Belinda McCubbin commented that there was an intrinsic need for a bespoke offering, following the ramifications of COVID-19, with one that reflected SAE's own creative values.
"Early on in the pandemic we could see virtual event fatigue setting in, not only within our own teams, but amongst prospective students and their lack of desire to sit in yet another virtual event."
"In the absence of on-campus activity, we needed a solution and unfortunately none of the 'off the shelf' options suited our demographic. We needed something that felt fun, engaging, visual and different."
Working in partnership with Matt Hendley, Managing Director at Big & Small Productions, the Melbourne based virtual events company delivered a unique experience for SAE, Belinda added.
"Not only does the site offer best practice UX, CRM integration and everything else you'd expect in a video conference platform, Matt and his team understood that SAE's community sees the world differently. We're creators – we love colour and innovation and the freedom to be different. And that's exactly what they've delivered; an experience that is uniquely SAE."
The opportunity to collaborate with the world's leading creative media education provider, Matt said, gave Big & Small Productions the chance to push the boundaries in what was possible.
"We had a much greater opportunity with SAE for a higher level of customisation, especially with the stands we created. For example, we were able to flesh out what the ideal exhibit stand was for a course like film. In many cases we were able to create an isometric design that was visually superior to what you may see in person."
"SAE's event platform is available 24/7 – it has a life beyond the actual event itself – so students can access the information at any time, which is great.
"We incorporated a chat service into it, that allowed each course to have its own specialised chat service; offering the opportunity to not only talk with the lecturers and experts from that particular course, but also the added social opportunity to engage with current students and fellow attendees."
With the potential end to the pandemic, as we know it, on the horizon, Matt was candid on what he thought the future of higher education events looked like in Australia.
"I think we're looking at a hybrid style of event, where you might have an in-person event, with an additional online component to it.
"This then gives an opportunity for attendees who can't make it on the day to register for the online event.
"Likewise, if somebody doesn't pick up a showbag on the day or doesn't engage with the right course, they then have the opportunity to go online and get access to all the information they may have missed at the physical event. Moving forward, I think they'll both work simultaneously as one."